Introduction to Sacred Theology
Class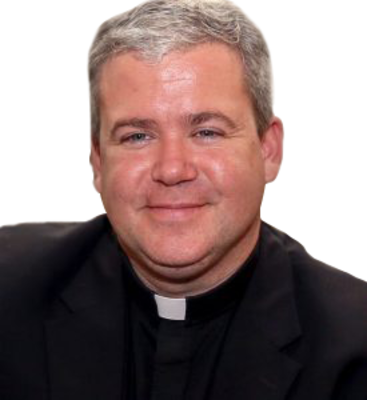 Fr. Jeffrey Kirby
If you are interested in auditing this course please email efroula@pontifex.university
For audit, please add "Audit-IST" at checkout.
Course Description: In the Catholic intellectual tradition, sacred theology pursued as an academic discipline involves "faith seeking understanding". To acquire this understanding, one must prayerfully immerse himself or herself in what Augustine calls the scientia fidei, "the science of faith". As an introduction to this discipline, this course provides an overview of both the contemplative and practical areas of theological inquiry. Students will obtain familiarity with all of the special fields of theology and how they integrate together into a unified whole. Students will also obtain a preliminary understanding of the basic notions and vocabulary employed in theology, the general history of the development of Catholic theology, and the distinctive characteristics of particular schools of thought and individual theologians. (1.5 credit hours)
III. STUDENT GOALS:
(1) Become familiar with (a) the nature and scope of Catholic sacred theology, (b) the fundamental doctrines and resources of the Church associated with the science of sacred theology, and (c) the specific task of sacred theology. 
(2) Ability to discuss the course content by writing periodical essays on related topics.
IV. STUDENT OUTCOMES ASSESSMENT STRATEGIES
(1) The student's knowledge of the course content is assessed by means of reading quizzes, exams, and especially the cumulative standardized final exam.
(2) The student's ability to discuss and write about theological topics is assessed by means of four short papers assigned in the course.
V. COURSE REQUIREMENTS AND GRADING POLICY:
1. Overall grades. Typically, final grades will not be posted in order to respect student privacy. The final course grade is obtained from periodic quizzes, two exams, four short papers, a final exam, and student participation. The course grade cannot be changed after it is submitted at the end of the semester.
2. Paper grades: This course involves completion of four short papers (1-2 pgs. each). More information regarding the paper assignments will be given in class. It is expected that student papers will be original. Please review the institutional policy on plagiarism and academic honesty. A copy of the student's paper should be submitted on or before the assigned due date. Papers are ordinarily returned for the student to keep within two weeks of submission. 
3. Extra credit. Extra credit assignments will be given only at the instructor's discretion. No extra credit will be given once the academic term is over.
4. Incompletes. If a student desires an "incomplete" for the course, he or she must request the incomplete prior to the last day of class with no exceptions. Incompletes are given only for extenuating circumstances and all work must be completed by the agreed upon date of completion (see the Catalog for more details regarding the standard resolution dates for incomplete coursework). After this date, the student's grade will not be changed.
5. The course grade will be determined as follows:
Weekly Reading Quizzes (10 x 15 pts.) 150 points 
Exam 1 150 points
Exam 2 150 points
Paper 1 50   points
Paper 2 50   points
Paper 3 50   points
Paper 4 50   points
Cumulative Final Exam 250 points
Participation (Attendance & Preparedness) 100 points
(Total 1000 points)
A 1000-940 B- 839-800 D+ 699-670
A- 939-900 C+ 799-770 D 669-640
B+ 899-870 C 769-740 D- 639-600
B 869-840 C- 739-700 F Below 600
VI. REQUIRED TEXTS:
(1) The Catechism of the Catholic Church. 2nd ed. Libreria Editrice Vaticana, 1997. 
(2) Dei Verbum, Second Vatican Council. 1965.
(3) The Shape of Catholic Theology. Aidan Nichols. Liturgical Press, 1991.
VII. ADDITIONAL COURSE NOTES
Class attendance and participation grade. Attendance is required for each class. Roll will be taken in each class. If the student is not present when the roll is called, the student will be marked absent. Per institutional policy (see below), students are given two grace absences for a 3 credit course and one grace absence for a 1.5 credit course. After the grace absence(s), without a valid reason for missing class, points will be subtracted from the student's participation grade for each subsequent class missed. Valid reasons include verifiable medical problem, hospitalization, verifiable athletic commitment, auto accident, jury duty – involuntary reasons for missing class. Students exceeding more than four total absences (more than 2 weeks of class) without a valid reason may be at risk for administrative withdrawal from the class.
Values Commitment and Plagiarism. All students are expected to adhere to the Holy Spirit College Honor Code: I pledge on my honor that I will not lie, steal, or cheat, nor condone others doing so. Plagiarism is a very serious form of academic dishonesty. Students plagiarize when they do not give credit to the sources of their writing – the words, information, ideas, or opinions of others. Holy Spirit College takes plagiarism and all forms of academic dishonesty very seriously. Students of Holy Spirit College are expected to avoid plagiarism of any sort. Students who plagiarize or otherwise cheat are subject to penalties up to and including dismissal from the College.
VIII. SUMMARY OF COURSE SESSIONS
August 30 Introduction to theology as a science, art form, and source of prayer
Saint Edith Stein and the role of faith in theology
Catechism #144, 153-165, 80-82, 84
Shape of Theology, pp. 13-38
September 6 The definition and living reality of Sacred Tradition
Yves Congar, Sacred Tradition, and the Holy Spirit
Catechism #51-67, #74-79, 83
Shape of Theology, pp. 165-180
September 13 The Canon, Inspiration, and Inerrancy of the Sacred Scriptures
Jean Danielou and the Catholic interpretation of the Scriptures
Catechism #101-108, #120-130
Shape of Theology, pp. 99-140
September 20 The Magisterium and the Deposit of Faith
Henri DeLubac and the nature of the Church
Catechism #85-95
Shape of Theology, pp. 248-262
September 27 Paper Due: Explain the three principal fonts of sacred theology.
The Ecumenical Councils
St. Charles Borromeo, Pope Bl. Pius IX, and the conciliar spirit
Catechism #880-887, 890
Shape of Theology, pp. 200-220
October 4 Vatican II and Resourcement 
Pope St. John XXIII and authentic aggiornamento in the Church
Catechism 65, 109-114, 820-822
October 11 Review of Dei Verbum
Avery Dulles and the Importance of Systematics
Read the entirety of Dei Verbum
October 18 Paper Due: Explain the internal outline of Dei Verbum.
EXAM
October 25 The Catechetical tradition
Pope St. John Paul II and the Catechism of the Catholic Church
Read the Apostolic Constitution Fidei Depositum (in front of the Catechism of
the Catholic Church
November 1 Paper Due: Explain the difference between theology and catechetics.
The Ascetical tradition
Hans Urs von Balthasar, mysticism, and private revelation
Catechism ##2559-2565, #2725-2745
November 8 The Liturgical tradition
Romano Guardini, Joseph Ratzinger, and the spirit of the liturgy
Catechism #1066-1068, 1071, 1077-1109
Shape of Theology, pp. 181-199
November 15 The Pious tradition
Sts. Maximilian Kolbe, Faustina, and Pio and their witness to theology
Catechism #66-67, 1667-1676
November 16 Paper Due: Explain the relationship between the pious tradition and theology.
The Moral tradition
Servais Pinckaers and Veritatis Splendor
Catechism #1691-1696, 1701-1709, 1716-1724
November 22 EXAM
November 29 The vocation and craft of the theologian
The Example of Luis Ladaria, Martin Rhonheimer, and Raniero
Cantalamessa
Catechism # 904-907, 2471-2472, 2500-2503
Shape of Theology, pp. 221-234, 349-355
December 6 FINAL EXAM
Here is the class outline:
1. Meet Fr. Kirby & Syllabus & Lesson 1
Meet Fr. Kirby & Syllabus