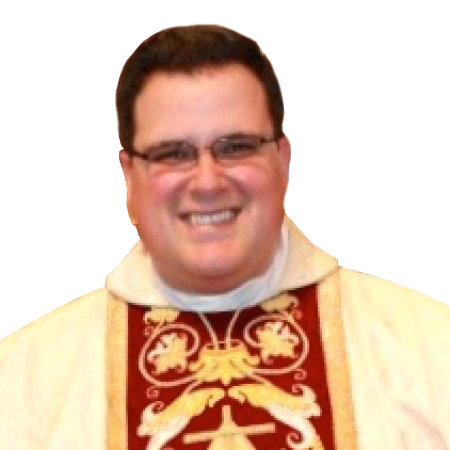 Father Josh Allen
Pontifex University
Father Josh Allen, S.T.L, is a graduate of Georgia Tech (BS Management,1999) who worked for six years as a private equity analyst for a firm based in Atlanta and Washington, D.C. before applying for and being accepted to seminary. He studied philosophy for two years at Mount St. Mary's Seminary in Emmitsburg, MD. The following five years Father Allen spent in Rome, Italy at the Pontifical North American College in Rome, Italy. During that time he earned a Baccalaureate of Sacred Theology (S.T.B.) from the Pontifical Gregorian University and a License in Sacred Theology (S.T.L.) in Patristics from the same institution. His research was in Eschatology in the Thought of St. Gregory the Great. 
The following course is taught by Father Allen
Special topics:  St. Augustine of Hippo
St. Augustine of Hippo was one of the most influential figures in the history of the Church and arguably the finest theologian who has ever lived. many of the ideas St. Augustine developed have formed the foundation of our understanding of theology for centuries. In this class, we will seek to understand the major themes in St. Augustine's writings, focusing on some of his commentaries on Scripture, his dialogue writings, and most especially, the Confessions - without question his most famous book. Students will be introduced to one of the greatest and most humble minds in history, and will have the opportunity to see how St. Augustine's thought developed over time, and how he has been interpreted and misinterpreted through the centuries. To learn more, please visit here.