Holy Spirit College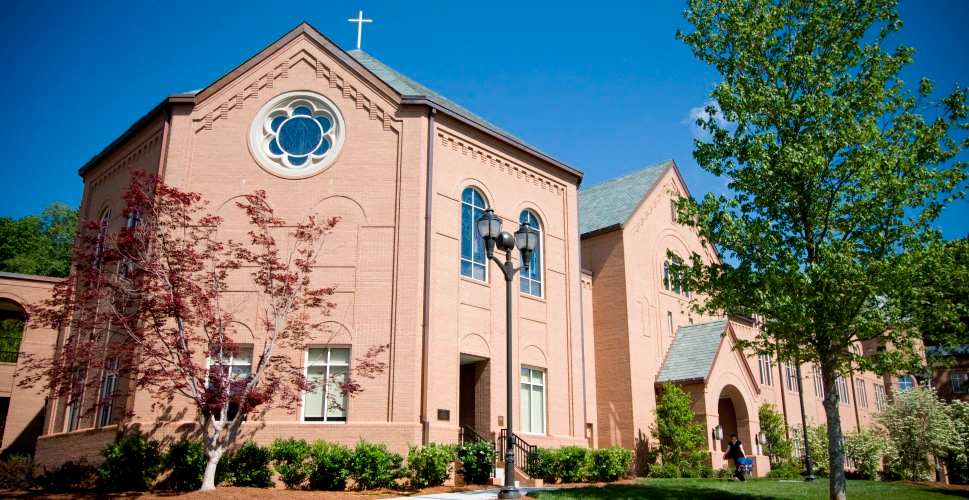 The Atlanta-based campus of Pontifex University, Holy Spirit College seeks to educate and to form students who, as leaders in professional and civic life, will live by the highest intellectual and ethical standards. In service of this goal, Holy Spirit endeavors to create an environment in which integrated learning is a shared responsibility. Shared responsibility for the life and governance of the College should lead all its members to make the best of their own talents, to work together, to be sensitive to one another, to serve others, and to seek justice within and beyond the Holy Spirit community. Set in on a beautiful and mature campus setting shared with both Holy Spirit Parish and Holy Spirit Preparatory School, the College enjoys dedicated facilities within the parish complex with classrooms, a satellite library, a break room, offices, and a student commons room.

Holy Spirit College is pleased to offer a Master of Theological Studies (M.T.S.) degree.
For more information about Holy Spirit College, please contact Kim Schulman at 678-904-4959.
4465 Northside Dr NW
Atlanta, GA 30327
United States
Hours of Operation
Monday - Friday 9am-5pm EST