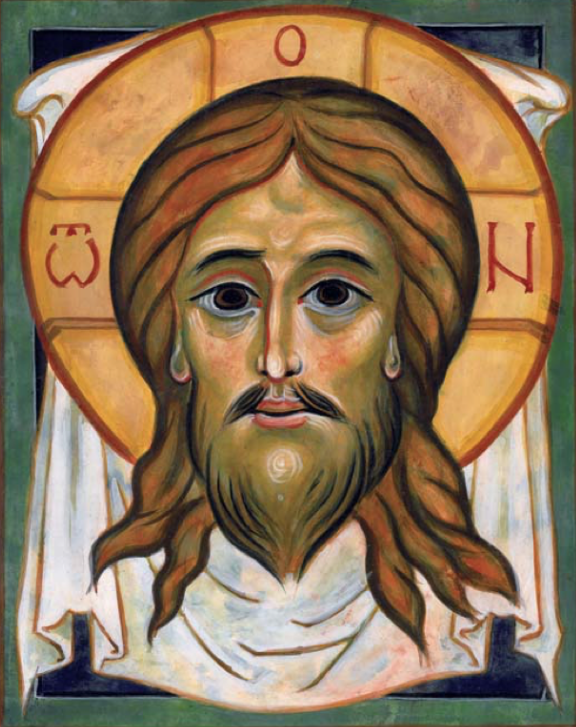 ---
Pontifex University Administration & Faculty
Monsignor Edward J. Dillon,
Chancellor and Chief Academic Officer
Frank Hanna III,
Vice-Chancellor
Gareth N. Genner,
President
David Clayton,
Provost 
Father Paul Moreau,
Chaplain
---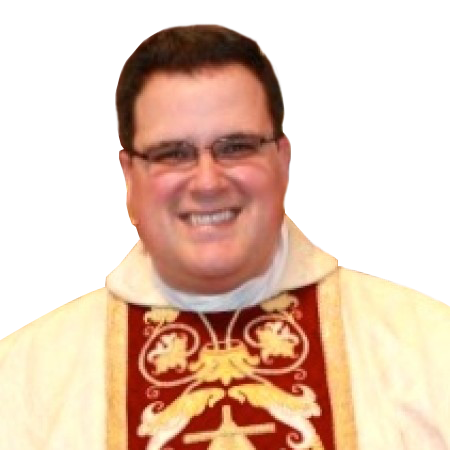 Fr. Josh Allen, S.T.L., is a graduate of Georgia Tech (BS Management, 1999) who worked for six years as a private equity analyst for a firm based in Atlanta and Washington, D.C. before applying for and being accepted to seminary. He studied philosophy for two years at Mount St. Mary's Seminary in Emmitsburg, MD. The following five years Fr. Allen spent in Rome, Italy at the Pontifical North American College in Rome, Italy. During that time he earned a Baccalaureate of Sacred Theology (S.T.B.) from the Pontifical Gregorian University and a License in Sacred Theology (S.T.L.) in Patristics from the same institution. His research was in Eschatology in the Thought of St. Gregory the Great.
To learn more about Fr. Josh Allen, please click here. 
---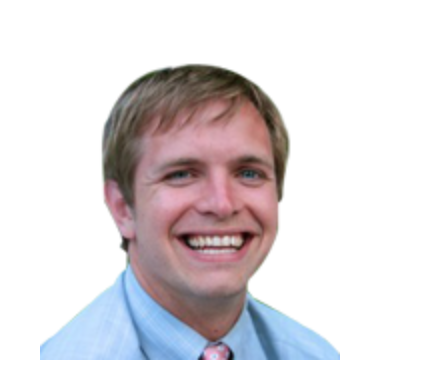 Caleb Brown is a graduate of the Dominican School of Philosophy and Theology (Graduate Theological Union at Berkeley, CA) with a Master of Theology and a Master of Philosophy. Mr. Brown is a Master Teacher for Act One's Screenwriting Program which prepares Christians for careers in mainstream entertainment for over fifteen years. Mr. Brown's career started in 2009 when he was invited to offer a class called, 'How to Watch a Movie!" which prepared the staff and interns at Lin Studio's Warner Bros. office.  In addition to his experience as a Master Teacher, Mr. Brown's original television pilot, House of Romanov, is currently under consideration by NBC. Mr. Brown's first course for Pontifex University is Christian Humanism in Contemporary Cinema which teaches students how to discern film narratives and how they achieve their effects on audiences. 
To learn more about Caleb Brown, please click here. 
---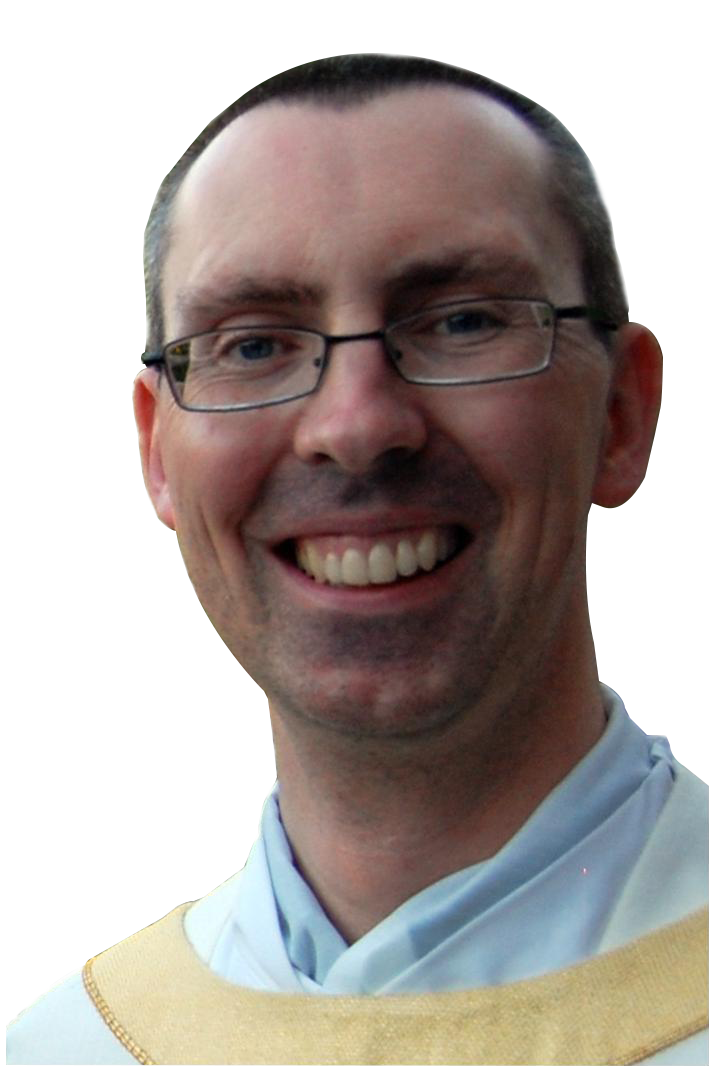 Born in Galway, Ireland, Father Paul Burke, J.C.L., earned a Bachelor of Arts degree with a double major in Geography and Sociology. He then attended Mt. St. Mary's Seminary, earning a Master of Divinity and a Master of Arts in Moral Theology. He also attended the John Paul II Institute for Marriage and Family and Kennesaw University.  Fr. Burke's special areas of interest include Catholic Education, the Code of Canon Law, Bioethics, Catholic-Orthodox Relations, and the philosophical and theological thought of John Paul II. In 2009, Fr. Burke was awarded a Juris Canonici Licentia (J.C.L.) degree from The Catholic University of America. His J.C.L. thesis was focused on teachers and curriculum in Catholic schools, while the doctoral dissertation on which he is currently working is focused on the Catholic school as a community of faith.
---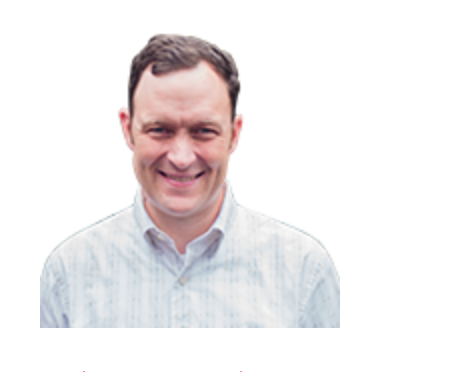 Christopher Carstens is Director of the Office of Sacred Worship in the Diocese of La Crosse, Wisconsin and a visiting faculty member at Mundelein Seminary and the Liturgical Institute at the University of St. Mary of the Lake in Mundelein, Illinois and the editor of the Adoremus Bulletin. Along with Fr. Douglas Martis, Mr. Carstens is the co-author of Mystical Body, Mystical Voice: Encountering Christ in the Words of the Mass (Liturgy Training Publications). Mr. Carstens is a graduate of the Oratory of St. Phillip, the University of Dallas, and the Liturgical Institute University of Saint Mary of the Lake. 
To learn more about Christopher Carstens please click here. 
---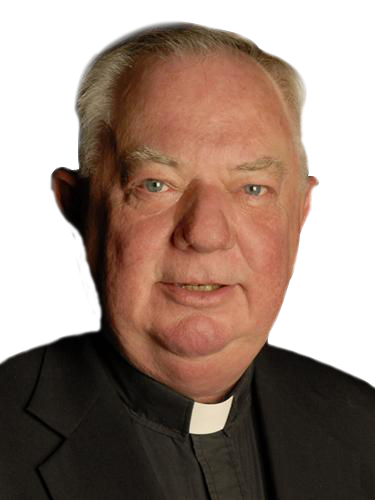 Monsignor Edward J. Dillon, J.C.D., is Chancellor of Holy Spirit College as well as one of the College's founders. He attended graduate school at the Catholic University of America, Washington, D.C., where he earned three degrees in canon law, including a doctorate. He studied for the priesthood at St. Patrick's College in Carlow, Ireland and was ordained in 1967. Msgr. Dillon also has served as the pastor of one of the most dynamic and vibrant parishes in the Archdiocese of Atlanta, Holy Spirit parish, since his appointment in 1987, becoming its full-time pastor in 1997. 
A published author, Msgr. Dillon's writings include his academic degree dissertations and a book on jurisprudence edited for the Canon Law Society of America.  Monsignor Dillon's articles on procedural law, marriage jurisprudence, and Church administration have appeared in The Jurist, the Proceedings of the Canon Law Society of America, and the proceedings of the National Conference of Diocesan Attorneys.
Msgr. Dillon is an active member of the Equestrian Order of the Holy Sepulchre of Jerusalem, of the Military and Hospitaller Order of St. Lazarus of Jerusalem, and of the Sovereign Order of Malta.  
---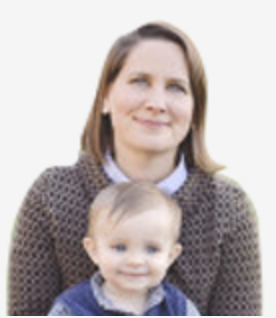 Carrie Gress has a doctorate in philosophy from the Catholic University of America and an accomplished author. Her recent work includes The Marian Option, Nudging Conversations: A Practical Guide to Bringing Those You Love Back to the Church and Ultimate Makeover: The Transforming Power of Motherhood, along with the co-authoring City of Saints: A Pilgrimage to John Paul II's Krakow with George Weigel. Dr. Gress' work can often be noted in Aleteia, Catholic World Report, CatholicVote, The National Catholic Register, Real Clear Religion, and Zenit, which has also been translated into several languages. Her first course for Pontifex University is A Survey of Philosophy of the Good, the True, and the Beautiful which describes how the good, the true and the beautiful have been perceived in Western thought from ancient Greece to the present day. 
To learn more about Carrie Gress, please click here. 
---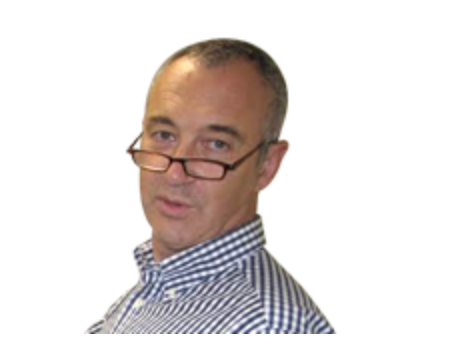 David Clayton is an artist, writer, and teacher who grew up in England and is a graduate of Oxford University. He is the Provost of Pontifex university, a Visiting Fellow at the Thomas More College of Liberal Arts in New Hampshire, and has an international reputation as a painter, with major commissions in both the UK and the US. Mr. Clayton is a regular contributor to the New Liturgical Movement website and has published two books about the connection between sacred art and culture, and their connection to the liturgy. The Little Oratory: A Beginner's Guide to Praying in the Home (co-written with Leila Lawler) has been an Amazon bestseller, and his latest book, The Way of Beauty- Liturgy, Education, and Inspiration for Family, School and College, was published in 2016 by Angelico Press. Mr. Clayton's first courses for Pontifex University are A History and Practical Theology of Images and A Study of Artistic Method for Patrons and Artists.
To learn more about David Clayton please click here. 
---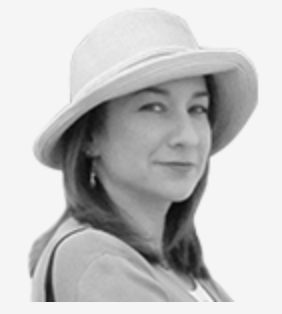 Deborah Samia has a BFA from the Academy of Art University with an emphasis in Classical Sculpture and using the method of the Old Masters. She is also on the faculty at the Academy of Art University, San Francisco, California and has taught Figure Modeling, Portrait and Ecorche, both on campus and online. Ms. Samia has done a series of commissions including public monuments, private commissions, as well as commercial work. Her first course for Pontifex University is Introduction to Sculpting the Figure which teaches concepts of proportion, balance, gesture, anatomy, and structure. 
To learn more about Deborah Samia please visit here. 
---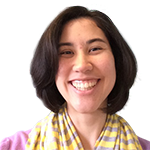 Elizabeth Froula is a teaching assistant for Pontifex University. She holds a BA and an MA in theology from Ave Maria University. During her time at Ave Maria, Elizabeth volunteered as a sacristan and a RICA catechist, worked as a Teaching Assistant for Latin I, a tutor for the Student Success Program, an assistant to a philosophy professor, and an assistant to Michael Novak. She presented the paper Defining Dignity in Catholic Social Thought at the Pontifical Academy of St. Thomas Aquinas' annual conference in 2013. 
_____________________________________________________________________________________________________________________________________________________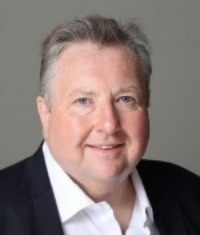 Gareth N. Genner is the President of Holy Spirit College in Atlanta, Georgia and President of Pontifex University. As a British Lawyer, Gareth completed a post-graduate Diploma in European Community Law and an LLM Degree in International Law followed by two-years post-graduate research into the canonical and international law status of each of the Apostolic See and the Vatican City State. Gareth is a Knight Commander of the Equestrian Order of the Holy Sepulcher of Jerusalem, a Knight of the Sovereign Military Hospitaller Order of Saint John of Jerusalem, of Rhodes, and of Malta (Order of Malta), a Knight of The Military and Hospitaller Order of St. Lazarus of Jerusalem, and a Knight of the Sacred Military Constantinian Order of St. George.
---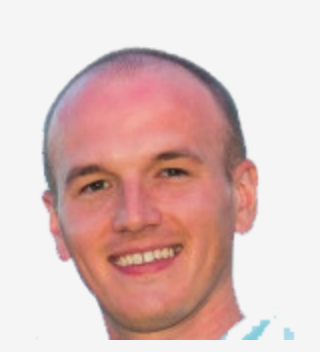 Geoffrey Yovanovic is a member of the design team of Norman Davenport Askins and is a graduate of the University of Miami, the University of Notre Dame, winner of the Addison Mizner Medal from the Florida Chapter of the Institute of Classical Architecture and Art in recognition of excellence in classical design, and a graduate of the Way of Beauty Summer Atelier. Mr. Yovanovic's first course for Pontifex University is Fundamentals of Beauty in Architecture, which examines the guiding principles in design such as proportion, nature, geometry, number, and 'style'. 
To learn more about Geoffrey Yovanovic please click here. 
---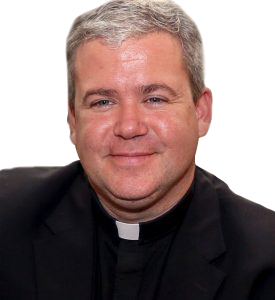 Fr. Jeffery Kirby, STD, is a priest of the Diocese of Charleston. He shepherds two parishes in north-central South Carolina and is an adjunct professor of theology at Belmont Abbey College. Fr. Kirby holds a doctorate in Moral Theology from the Holy Cross University in Rome and a Masters Degree in Philosophy from the Franciscan University of Steubenville. In 2016, he received the Order of the Palmetto, South Carolina's highest civilian honor, for his work in virtue formation and leadership development among local communities in the state. Fr. Kirby has authored several books including, Lord, Teach Us to Pray and Doors of Mercy: A Journey Through Salvation History. He writes a weekly spirituality column for Crux and a bi-weekly Question-and-Answer column for the Catholic Miscellany.
To learn more about Fr. Jeffery Kirby please click here. 
---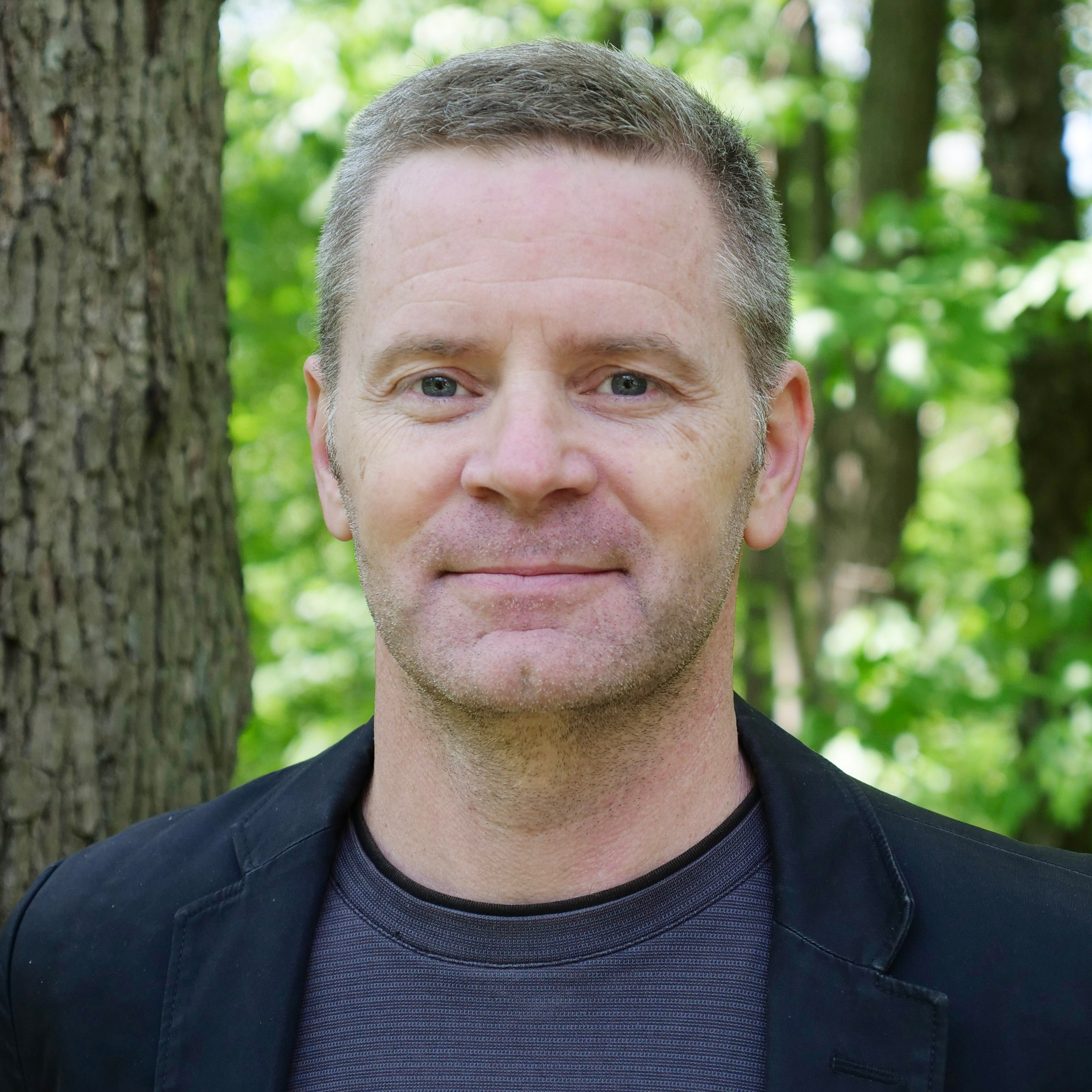 Dr. Christopher West, Fellow and Professor of Theological Anthropology, earned his doctorate in theology (Th.D.) at Pontifex University and his Master of Theological Studies at the Pontifical John II Institute for Studies on Marriage and Family.  West also serves as President of the Theology of the Body Institute near Philadelphia. His global lecturing, best-selling books, popular podcast (co-hosted by his wife Wendy), and multiple catechetical programs have made him one of the world's most recognized teachers of St. John Paul II's Theology of the Body. His work has been featured in The New York Times, on ABC News, MSNBC, Fox News, and countless Catholic and Evangelical media outlets.
---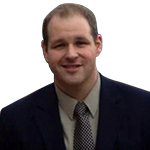 Matthew Williams holds a degree in music from West Chester University of Pennsylvania, where his primary instrument was the piano and is Music Director at St. Gregory the Great Academy, Scranton, Pennsylvania. having been involved in church music from an early age, Mr. Williams is experienced in performing, teaching, and directing choirs as well as experience conducting instrumental ensembles. His specialty is in the area of Gregorian change and polyphony in both the Ordinary and Extraordinary Forms of the Roman Rite. He also has had extensive involvement in planning of liturgical celebrations of the Mass, the Divine Office and Priestly Ordinations, and has served as organist for several parishes.
To learn more about Matthew Williams, please visit here. 
---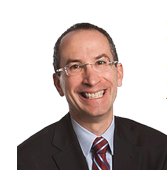 Michel Accad practices cardiology and internal medicine privately in San Francisco and holds a part-time clinical faculty appointment at the University of California San Francisco. He has a special interest in the Faith and Aristotelian-Thomistic natural philosophy and modern science, medicine, economics. He publishes regularly in peer-reviewed journals of medicine, ethics, and philosophy. 
To learn more about Michel Accad, please visit here. 
---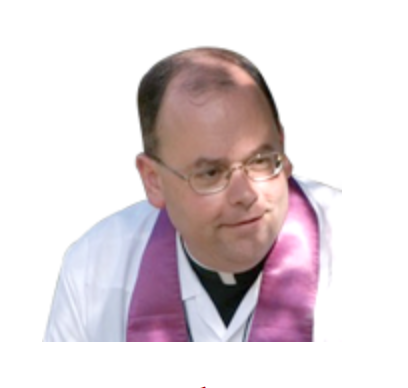 Fr. Paul Moreau was born the youngest of 11 children to Mary and Joseph Moreau in Victoria BC, Canada. After graduation from Thomas Aquinas College in Santa Paula, California (BA), he returned to the College to serve as Assistant Director of Admissions and co-leader of freshman and sophomore seminars. Fr. Moreau was ordained in 2002 following philosophy and theology studies at the Pontifical University Regina Apostolorum in Rome, and apostolic internships as assistant of novices and vice rector of the Cheshire seminary of the Legionaries of Christ. After ordination, Fr. Moreau served as chaplain of both Woodmont Academy and Holy Spirit Preparatory School. In June of 2011, Fr. Moreau began serving as a priest of the Archdiocese of Atlanta at St. Michael the Archangel in Woodstock, followed by St. Joseph's Parish in Dalton. he now serves as parochial vicar at St. Joseph's Parish in Athens, Georgia. Fr. Moreau is a 4th degree Knight of Columbus and State Chaplain for the Georgia chapter of the Knights on Bikes.
---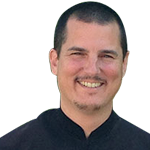 Rev. Sebastian Carnazzo is a priest in the Melkite Catholic Church of America and Pastor of St. Elias Melkite Parish in San Jose. He's a graduate of Cal Poly San Luis Obispo (BS) and the Notre Dame Graduate School of Christendom University (MA), and the Catholic University of America (PhD). His dissertation was published under the title Seeing Blood and Water: A Narrative Critical of John 19:34. He joined the faculty of St. Patrick's Seminary in the fall of 2015 as a full time lecturer in Sacred Scripture and Biblical Languages and is an adjunct lecturer in Sacred Scripture for the Notre Dame Graduate School of Christendom University and the academic director for the deacon program in the Roman Catholic Diocese of Tulsa, Oklahoma. His first courses for Pontifex University are The New Testament in Words and Images, The Bible and the Liturgy, and The Old Testament in Words and Images. 
To learn more about Fr. Carnazzo please visit here. 
---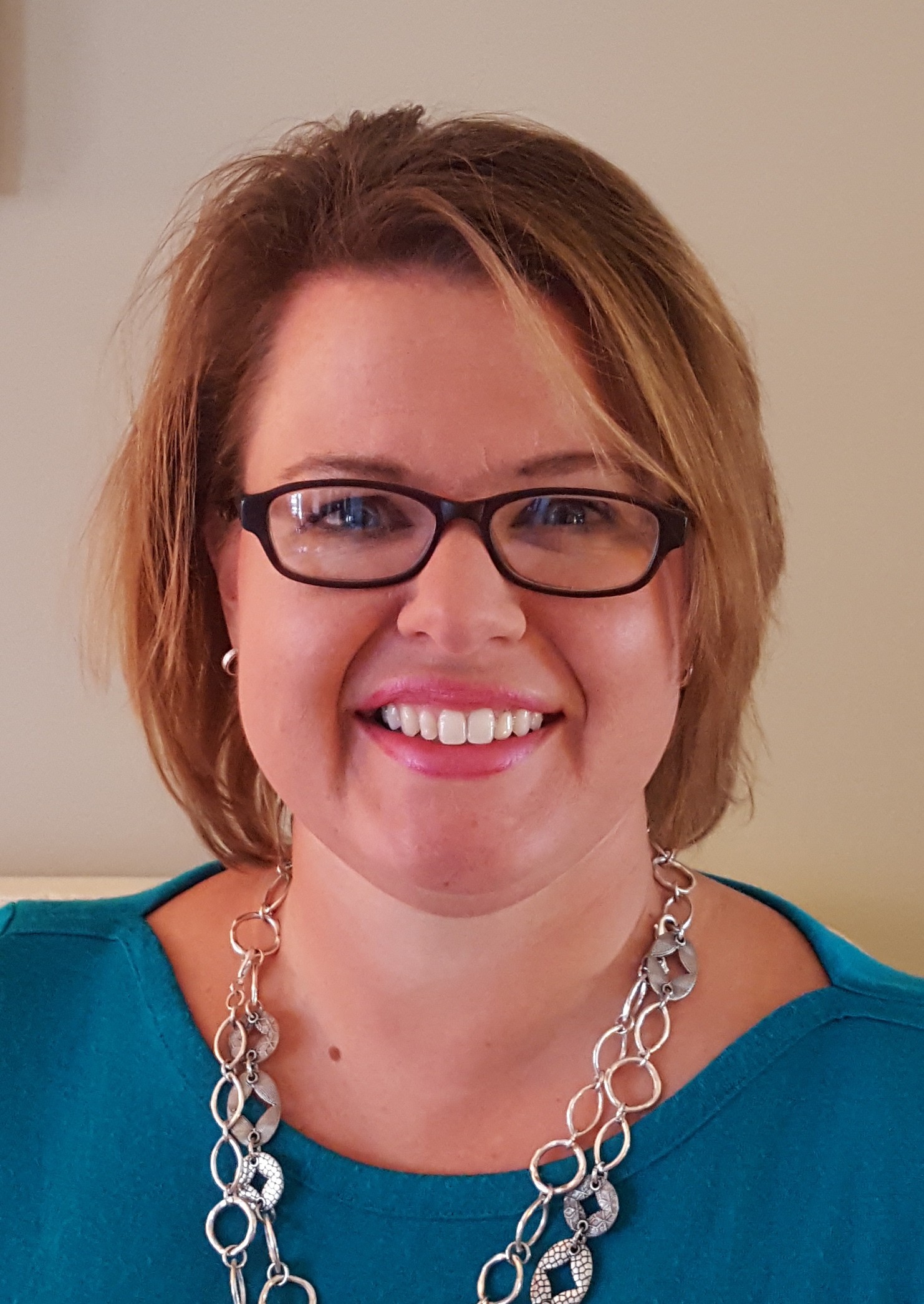 Dr. Arielle Harms, Academic Dean of Theology, holds a Ph.D. in Theology, with a concentration in Moral Theology from Ave Maria University. Dr. Harm's academic interests include natural law, virtue, nature and grace, Catholic Social Teaching, bioethics, ecclesiology, sacramental theology, liturgy, and the theology of Thomas Aquinas. Her published papers have appeared in New Blackfriars, Angelicum, and Heythrop Journal. She has taught theology at the graduate and undergraduate levels at St. Vincent de Paul Regional Seminary, Ave Maria University, Catholic Distance University, and the University of Mary. Dr. Harms is also the Director of Religious Education at Ave Maria Catholic Church in Ave Maria, Florida.   She has over 15 years of experience in religious education which she puts to work in building curriculum, policy, and programs and forming catechists in Ave Maria's rapidly growing parish. She also serves as a consultant for catechist formation, curriculum development, and program creation for other parishes.

---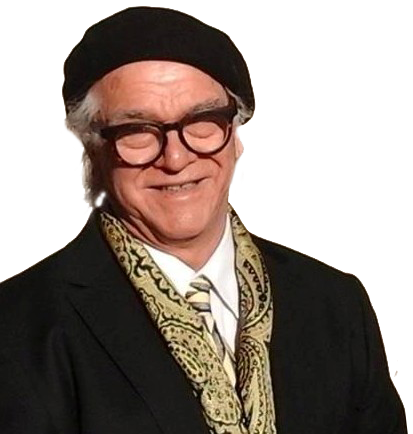 Anthony Visco is the director of the Atelier for the Sacred Arts and graduated from the University of the Arts where he received the Fulbright-Hayes Grant to travel and study in Florence, Italy. In 1975, he was awarded the Elizabeth T. Greensheilds Grant for figurative sculpture and has received the coveted Arthur Ross Award twice for sculpture within an architectural setting such as his triptych reliefs at the Catherine Pew Memorial Chapel at Bryn Mawr Presbyterian and The Stations of the Cross at St. Joseph Church in Philadelphia. He has taught at The Pennsylvania Academy of the Fine Arts as well as New York Academy of Art and currently teaches artistic anatomy, signs, and symbols of Catholic art, relief composition and drawing at the Sacred Art School/ Firenze.