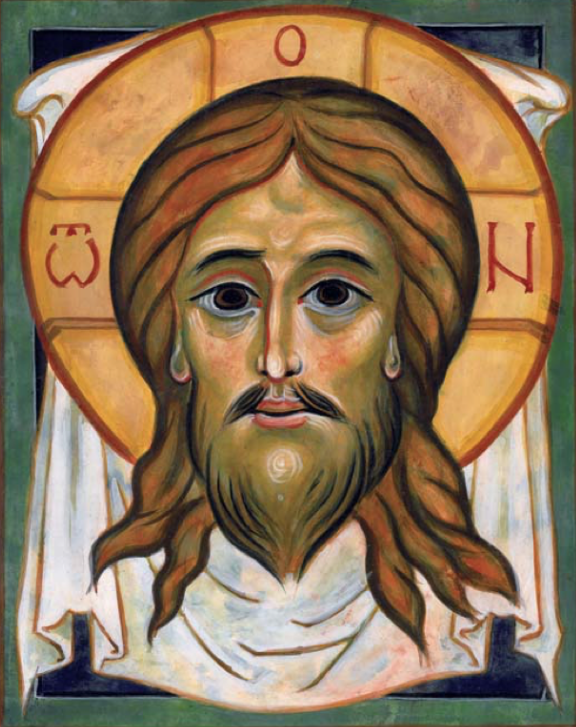 ---
Pontifex University Administration & Faculty
Monsignor Edward J. Dillon,
Chancellor and Chief Academic Officer
Frank Hanna III,
Vice-Chancellor
Gareth N. Genner,
President
David Clayton,
Provost
Director of Sacred Arts 
Dean of the Faculty of Sacred Arts
Father Paul Moreau,
Chaplain
---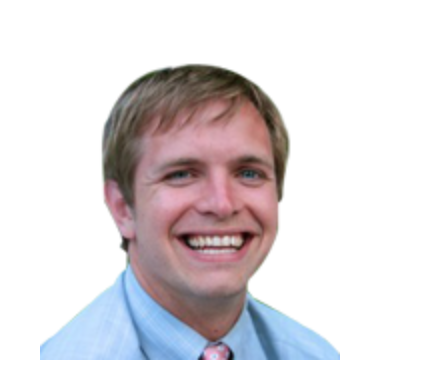 Caleb Brown is a graduate of the Dominican School of Philosophy and Theology (Graduate Theological Union at Berkeley, CA) with a Master of Theology and a Master of Philosophy. Mr. Brown is a Master Teacher for Act One's Screenwriting Program which prepares Christians for careers in mainstream entertainment for over fifteen years. Mr. Brown's career started in 2009 when he was invited to offer a class called, 'How to Watch a Movie!" which prepared the staff and interns at Lin Studio's Warner Bros. office.  In addition to his experience as a Master Teacher, Mr. Brown's original television pilot, House of Romanov, is currently under consideration by NBC. Mr. Brown's first course for Pontifex University is Christian Humanism in Contemporary Cinema which teaches students how to discern film narratives and how they achieve their effects on audiences. 
To learn more about Caleb Brown, please click here. 
---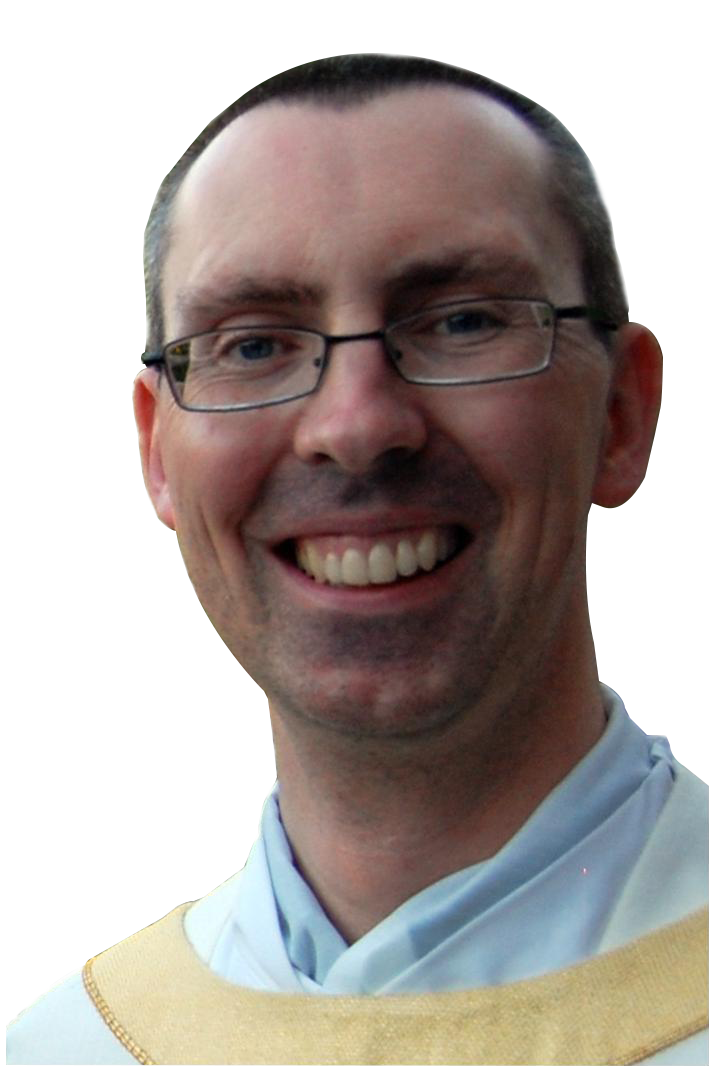 Born in Galway, Ireland, Father Paul Burke, J.C.L., earned a Bachelor of Arts degree with a double major in Geography and Sociology. He then attended Mt. St. Mary's Seminary, earning a Master of Divinity and a Master of Arts in Moral Theology. He also attended the John Paul II Institute for Marriage and Family and Kennesaw University.  Fr. Burke's special areas of interest include Catholic Education, the Code of Canon Law, Bioethics, Catholic-Orthodox Relations, and the philosophical and theological thought of John Paul II. In 2009, Fr. Burke was awarded a Juris Canonici Licentia (J.C.L.) degree from The Catholic University of America. His J.C.L. thesis was focused on teachers and curriculum in Catholic schools, while the doctoral dissertation on which he is currently working is focused on the Catholic school as a community of faith.
---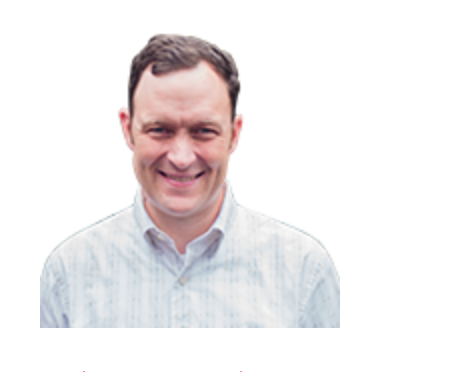 Christopher Carstens is Director of the Office of Sacred Worship in the Diocese of La Crosse, Wisconsin and a visiting faculty member at Mundelein Seminary and the Liturgical Institute at the University of St. Mary of the Lake in Mundelein, Illinois and the editor of the Adoremus Bulletin. Along with Fr. Douglas Martis, Mr. Carstens is the co-author of Mystical Body, Mystical Voice: Encountering Christ in the Words of the Mass (Liturgy Training Publications). Mr. Carstens is a graduate of the Oratory of St. Phillip, the University of Dallas, and the Liturgical Institute University of Saint Mary of the Lake. 
Courses Christopher Carstens has created for Pontifex University:
THE 515 The Heart of the Mass
---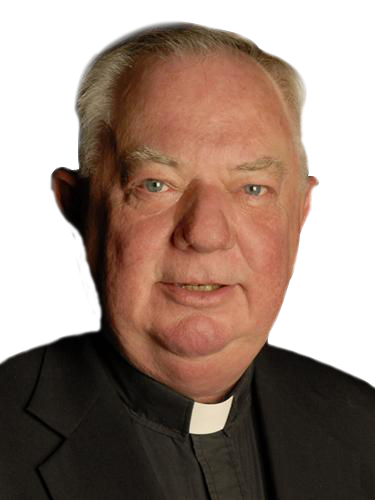 Monsignor Edward J. Dillon, J.C.D., is Chancellor of Holy Spirit College as well as one of the College's founders. He attended graduate school at the Catholic University of America, Washington, D.C., where he earned three degrees in canon law, including a doctorate. He studied for the priesthood at St. Patrick's College in Carlow, Ireland and was ordained in 1967. Msgr. Dillon also has served as the pastor of one of the most dynamic and vibrant parishes in the Archdiocese of Atlanta, Holy Spirit parish, since his appointment in 1987, becoming its full-time pastor in 1997. 
A published author, Msgr. Dillon's writings include his academic degree dissertations and a book on jurisprudence edited for the Canon Law Society of America.  Monsignor Dillon's articles on procedural law, marriage jurisprudence, and Church administration have appeared in The Jurist, the Proceedings of the Canon Law Society of America, and the proceedings of the National Conference of Diocesan Attorneys.
Msgr. Dillon is an active member of the Equestrian Order of the Holy Sepulchre of Jerusalem, of the Military and Hospitaller Order of St. Lazarus of Jerusalem, and of the Sovereign Order of Malta.  
---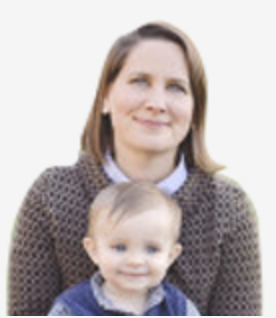 Carrie Gress has a doctorate in philosophy from the Catholic University of America and an accomplished author. Her recent work includes The Marian Option, Nudging Conversations: A Practical Guide to Bringing Those You Love Back to the Church and Ultimate Makeover: The Transforming Power of Motherhood, along with the co-authoring City of Saints: A Pilgrimage to John Paul II's Krakow with George Weigel. Dr. Gress' work can often be noted in Aleteia, Catholic World Report, CatholicVote, The National Catholic Register, Real Clear Religion, and Zenit, which has also been translated into several languages.
Dr. Gress created the course A Survey of Philosophy of the Good, the True, and the Beautiful for Pontifex University. This course describes how the good, the true and the beautiful have been perceived in Western thought from ancient Greece to the present day. 
---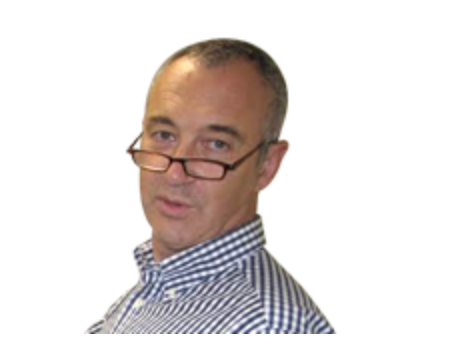 David Clayton is an artist, writer, and teacher who grew up in England and is a graduate of Oxford University. He is the Provost and Dean of the Faculty of Sacred Arts at Pontifex University, a Visiting Fellow at the Thomas More College of Liberal Arts in New Hampshire, and has an international reputation as a painter, with major commissions in both the UK and the US. Mr. Clayton is a regular contributor to the New Liturgical Movement website and has published two books about the connection between sacred art and culture, and their connection to the liturgy. The Little Oratory: A Beginner's Guide to Praying in the Home (co-written with Leila Lawler) has been an Amazon bestseller, and his latest book, The Way of Beauty- Liturgy, Education, and Inspiration for Family, School and College, was published in 2016 by Angelico Press. Mr. Clayton's first courses for Pontifex University are A History and Practical Theology of Images and A Study of Artistic Method for Patrons and Artists.
To learn more about David Clayton please click here. 
---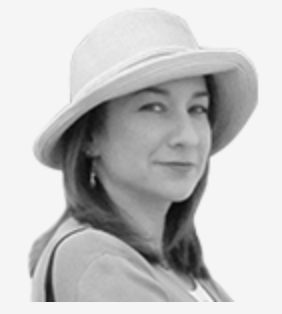 Deborah Samia has a BFA from the Academy of Art University with an emphasis in Classical Sculpture and using the method of the Old Masters. She is also on the faculty at the Academy of Art University, San Francisco, California and has taught Figure Modeling, Portrait and Ecorche, both on campus and online. Ms. Samia has done a series of commissions including public monuments, private commissions, as well as commercial work. Her first course for Pontifex University is Introduction to Sculpting the Figure which teaches concepts of proportion, balance, gesture, anatomy, and structure. 
To learn more about Deborah Samia please visit here. 
---

Dr. Knouse is an experienced teacher whose specialist areas prior to coming to Pontifex University were the Theology of the Body, Philosophy, and Bioethics.  She obtained her license and doctorate in bioethics from Regina Apostolorum Pontifical University in Rome, Italy.  She has taught in seminary, college, diocesan, parish, school, and industry settings. She has worked as an ethicist as well as an administrator in academic health care for many years and is experienced in administration and clinical and research management.
She is Senior Tutor at Pontifex University.
________________________________________________________________________________________________________________________________________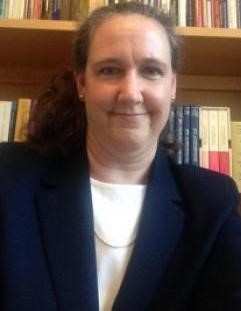 Dr. J. Marianne Siegmund, M.A., S.T.L., S.T.D. earned her B.A. in Philosophy at Christendom College in Front Royal, Virginia and her M.A. in Religious Studies at the Notre Dame Graduate School of Christendom College in Alexandria, Virginia. After several years of teaching, she returned to graduate school, earning her Licentiate in Sacred Theology (Marriage and Family) at the Pontifical John Paul II Institute for Studies on Marriage and Family at the Catholic University of America in Washington, D.C. After graduate studies in philosophy at the University of Dallas and a summer immersed in further coursework at the Far Eastern National University in Vladivostok, Russia, she went to Italy for doctoral studies. Her Doctorate in Theology (Spirituality) is from the Pontifical University of Saint Thomas Aquinas in Urbe / Angelicum in Rome, Italy. Dr. Siegmund teaches and has taught at several colleges, seminaries and universities in the country. She has also lectured, delivered scholarly papers at conferences across the nation, and she has published articles in both philosophy and theology. Dr. Siegmund is a member of the Society of Catholic Social Scientists, the Fellowship of Catholic Scholars, and the American Catholic Philosophical Association.
___________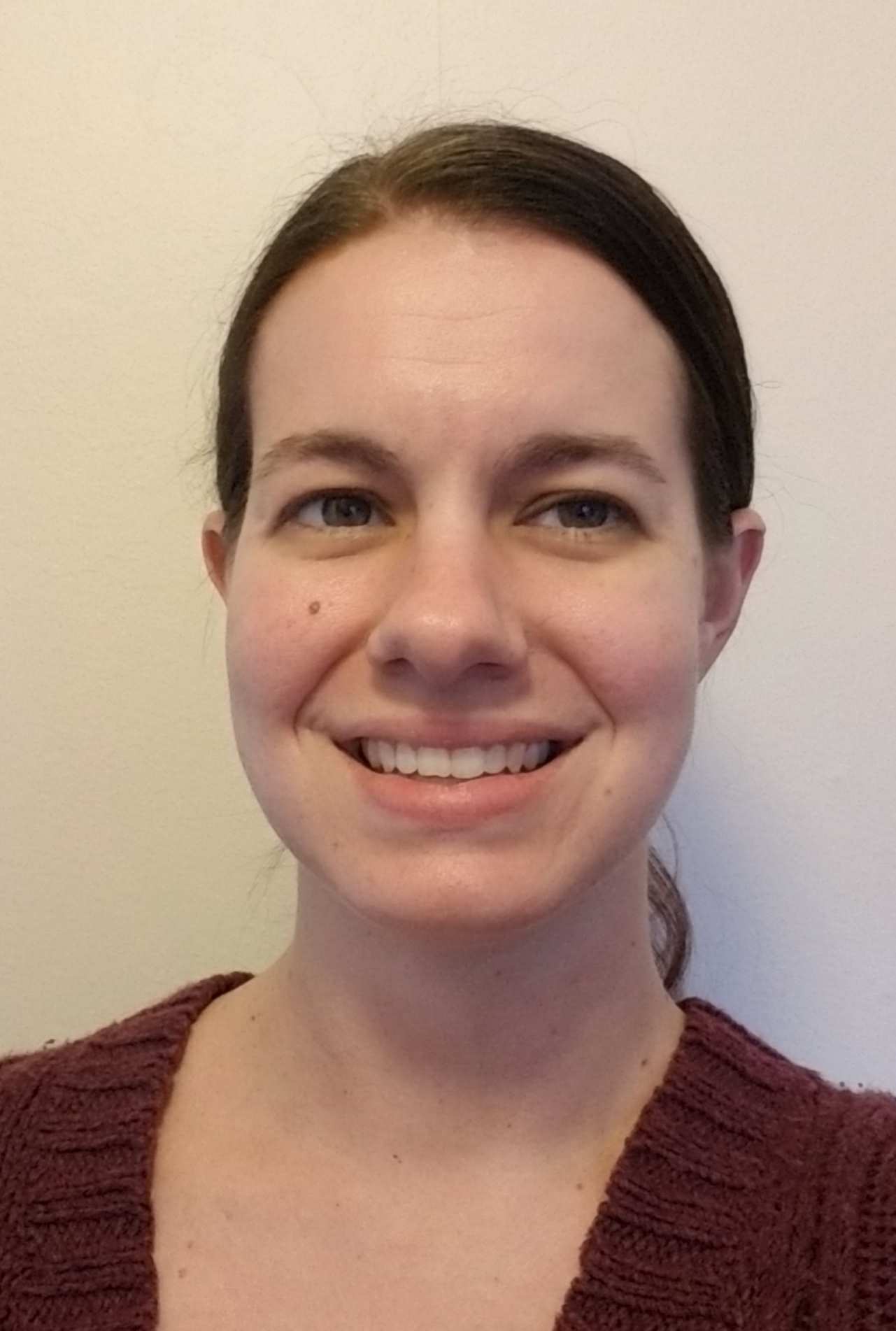 Elise Harms is the librarian at Pontifex University. She holds a bachelor's degree in mathematics from Ave Maria University and a master's in library and information science from the University at Albany.  She has worked as a private tutor for elementary, middle school, high school, and college students, with a focus on mathematics and test preparation.  She currently works for New York State as part of the Enterprise Content Management team which develops and maintains applications to access electronic records.
________________________________________________________________________________________________________________________________________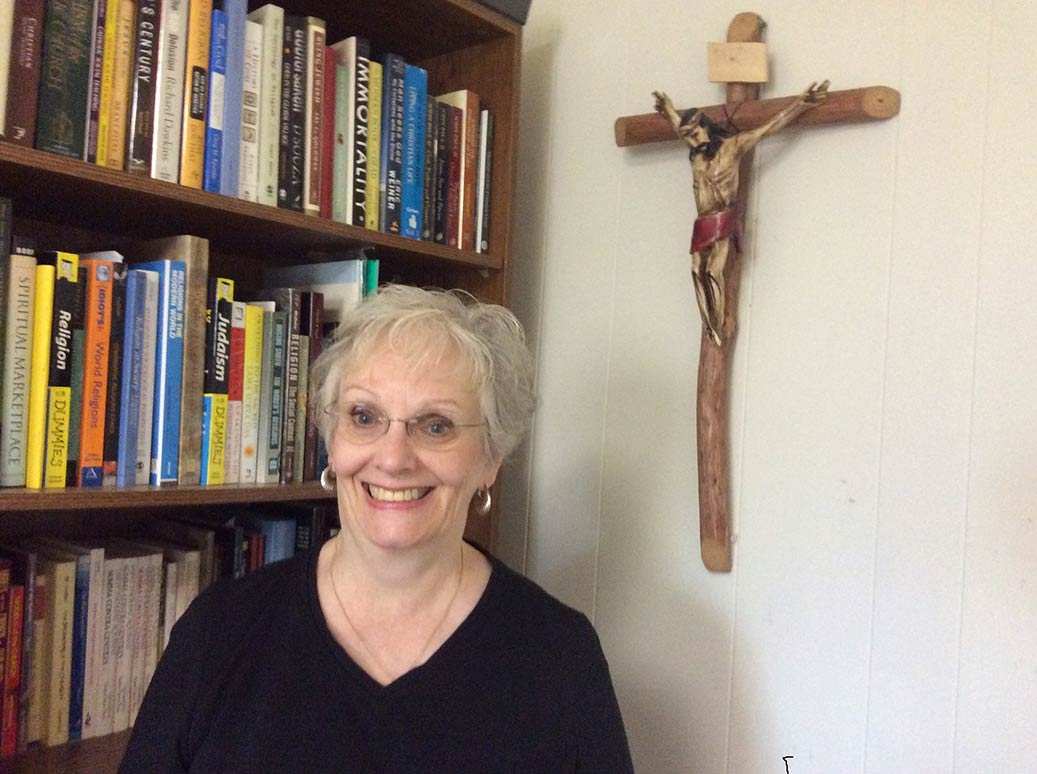 Dr. Toolin-Wilson is the Dean of the Faculty of Theology and Operations Manager at Pontifex University. She holds an M.A. and Ph.D. in sociology from the University of Massachusetts/Amherst, a 92 M.A. in theology from Holy Apostles College and Seminary, an S.T.L. in theology from Dominican House of Studies in Washington, DC, and an M.F.A. in Writing from Albertus Magnus College.

Since 1997 she taught in the on-campus program at Holy Apostles College and Seminary and was Chair of the Dogmatic Theology Department and Professor of Dogmatic and Moral Theology. During her employment there she was involved in the academic formation of over 200 seminarians, in addition to many religious and laity. She later became an online professor in Holy Apostles' distance learning program.

She converted to Catholicism at age 38 on the Chair of St. Peter.
She survived her mother's attempt to chemically abort her, and wrote Survivor, A Memoir of Forgiveness, in hope that those who read it will become prolife.

Her ministry is a radio show, Author to Author, in which she has interviewed over 200 Catholic authors.

Dr. Toolin-Wilson lives in Vermont and is married with a large family.
________________________________________________________________________________________________________________________________________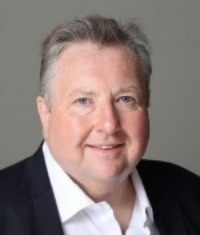 Gareth N. Genner is the President of Holy Spirit College in Atlanta, Georgia and President of Pontifex University. As a British Lawyer, Gareth completed a post-graduate Diploma in European Community Law and an LLM Degree in International Law followed by two-years post-graduate research into the canonical and international law status of each of the Apostolic See and the Vatican City State. Gareth is a Knight Commander of the Equestrian Order of the Holy Sepulcher of Jerusalem, a Knight of the Sovereign Military Hospitaller Order of Saint John of Jerusalem, of Rhodes, and of Malta (Order of Malta), a Knight of The Military and Hospitaller Order of St. Lazarus of Jerusalem, and a Knight of the Sacred Military Constantinian Order of St. George.
---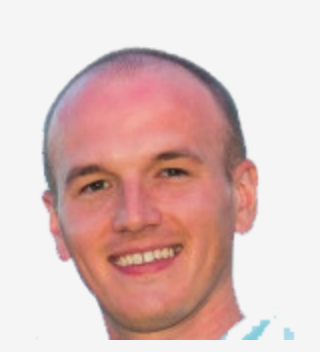 Geoffrey Yovanovic is a member of the design team of Norman Davenport Askins and is a graduate of the University of Miami, the University of Notre Dame, winner of the Addison Mizner Medal from the Florida Chapter of the Institute of Classical Architecture and Art in recognition of excellence in classical design, and a graduate of the Way of Beauty Summer Atelier. Mr. Yovanovic's first course for Pontifex University is Fundamentals of Beauty in Architecture, which examines the guiding principles in design such as proportion, nature, geometry, number, and 'style'. 
To learn more about Geoffrey Yovanovic please click here. 
---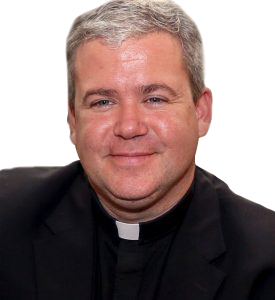 Fr. Jeffery Kirby, STD, is a priest of the Diocese of Charleston. He shepherds two parishes in north-central South Carolina and is an adjunct professor of theology at Belmont Abbey College. Fr. Kirby holds a doctorate in Moral Theology from the Holy Cross University in Rome and a Masters Degree in Philosophy from the Franciscan University of Steubenville. In 2016, he received the Order of the Palmetto, South Carolina's highest civilian honor, for his work in virtue formation and leadership development among local communities in the state. Fr. Kirby has authored several books including, Lord, Teach Us to Pray and Doors of Mercy: A Journey Through Salvation History. He writes a weekly spirituality column for Crux and a bi-weekly Question-and-Answer column for the Catholic Miscellany.
To learn more about Fr. Jeffery Kirby please click here. 
---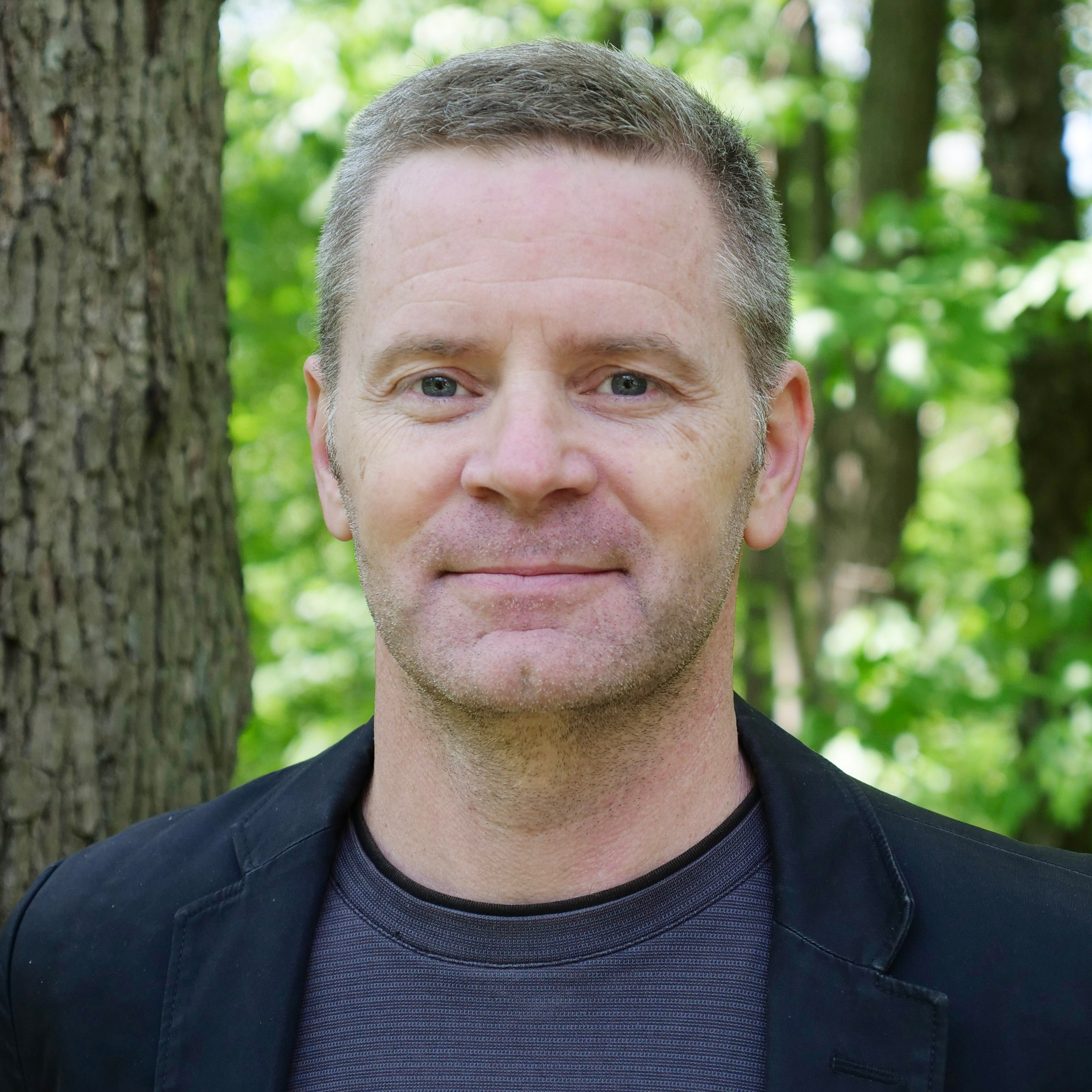 Dr. Christopher West, Fellow and Professor of Theological Anthropology, earned his doctorate in theology (Th.D.) at Pontifex University and his Master of Theological Studies at the Pontifical John II Institute for Studies on Marriage and Family.  West also serves as President of the Theology of the Body Institute near Philadelphia. His global lecturing, best-selling books, popular podcast (co-hosted by his wife Wendy), and multiple catechetical programs have made him one of the world's most recognized teachers of St. John Paul II's Theology of the Body. His work has been featured in The New York Times, on ABC News, MSNBC, Fox News, and countless Catholic and Evangelical media outlets.
---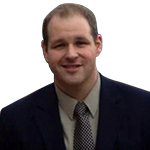 Matthew Williams holds a degree in music from West Chester University of Pennsylvania, where his primary instrument was the piano and is Music Director at St. Gregory the Great Academy, Scranton, Pennsylvania. having been involved in church music from an early age, Mr. Williams is experienced in performing, teaching, and directing choirs as well as experience conducting instrumental ensembles. His specialty is in the area of Gregorian change and polyphony in both the Ordinary and Extraordinary Forms of the Roman Rite. He also has had extensive involvement in planning of liturgical celebrations of the Mass, the Divine Office and Priestly Ordinations, and has served as organist for several parishes.
To learn more about Matthew Williams, please visit here. 
---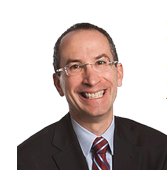 Michel Accad practices cardiology and internal medicine privately in San Francisco and holds a part-time clinical faculty appointment at the University of California San Francisco. He has a special interest in the Faith and Aristotelian-Thomistic natural philosophy and modern science, medicine, economics. He publishes regularly in peer-reviewed journals of medicine, ethics, and philosophy.
Courses Dr. Accad has created for Pontifex University: 
PHI 500 The Philosophy of Nature
---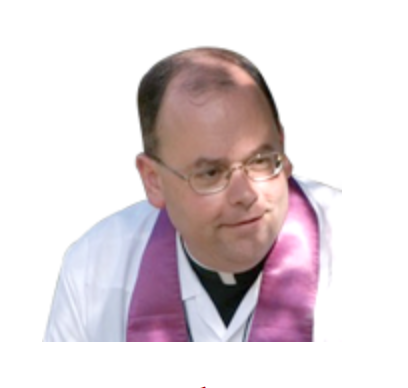 Fr. Paul Moreau was born the youngest of 11 children to Mary and Joseph Moreau in Victoria BC, Canada. After graduation from Thomas Aquinas College in Santa Paula, California (BA), he returned to the College to serve as Assistant Director of Admissions and co-leader of freshman and sophomore seminars. Fr. Moreau was ordained in 2002 following philosophy and theology studies at the Pontifical University Regina Apostolorum in Rome, and apostolic internships as assistant of novices and vice rector of the Cheshire seminary of the Legionaries of Christ. After ordination, Fr. Moreau served as chaplain of both Woodmont Academy and Holy Spirit Preparatory School. In June of 2011, Fr. Moreau began serving as a priest of the Archdiocese of Atlanta at St. Michael the Archangel in Woodstock, followed by St. Joseph's Parish in Dalton. he now serves as parochial vicar at St. Joseph's Parish in Athens, Georgia. Fr. Moreau is a 4th degree Knight of Columbus and State Chaplain for the Georgia chapter of the Knights on Bikes.
---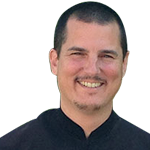 Rev. Sebastian Carnazzo is a priest in the Melkite Catholic Church of America and Pastor of St. Elias Melkite Parish in San Jose. He's a graduate of Cal Poly San Luis Obispo (BS) and the Notre Dame Graduate School of Christendom University (MA), and the Catholic University of America (PhD). His dissertation was published under the title Seeing Blood and Water: A Narrative Critical of John 19:34. He joined the faculty of St. Patrick's Seminary in the fall of 2015 as a full time lecturer in Sacred Scripture and Biblical Languages and is an adjunct lecturer in Sacred Scripture for the Notre Dame Graduate School of Christendom University and the academic director for the deacon program in the Roman Catholic Diocese of Tulsa, Oklahoma. His first courses for Pontifex University are The New Testament in Words and Images, The Bible and the Liturgy, and The Old Testament in Words and Images. 
To learn more about Fr. Carnazzo please visit here. 
---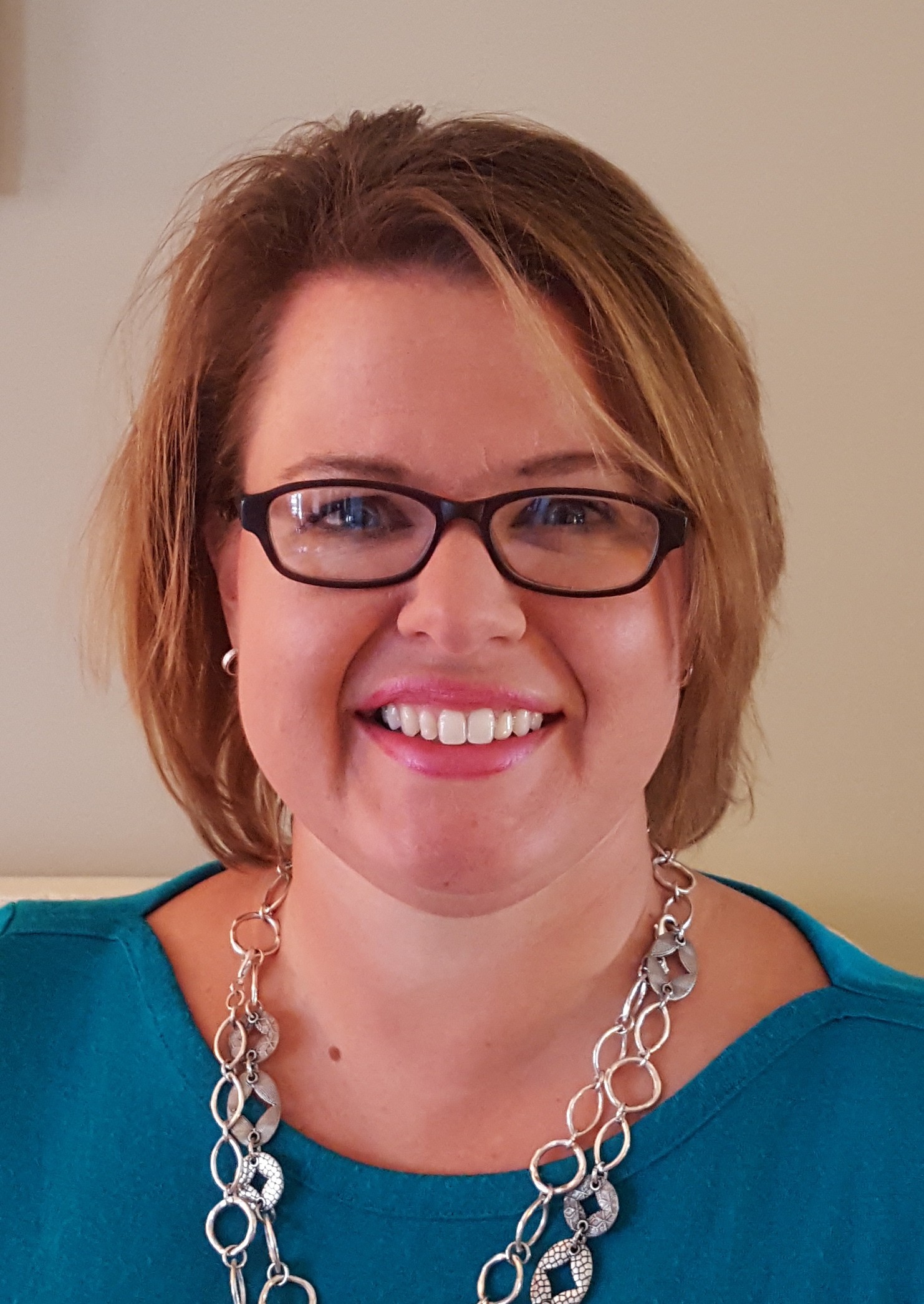 Dr. Arielle Harms holds a Ph.D. in Theology, with a concentration in Moral Theology from Ave Maria University. Dr. Harm's academic interests include natural law, virtue, nature and grace, Catholic Social Teaching, bioethics, ecclesiology, sacramental theology, liturgy, and the theology of Thomas Aquinas. Her published papers have appeared in New Blackfriars, Angelicum, and Heythrop Journal. She has taught theology at the graduate and undergraduate levels at St. Vincent de Paul Regional Seminary, Ave Maria University, Catholic Distance University, and the University of Mary. She has over 15 years of experience in religious education which she puts to work in building curriculum, policy, and programs and forming catechists. She also serves as a consultant for catechist formation, curriculum development, and program creation for parishes.

---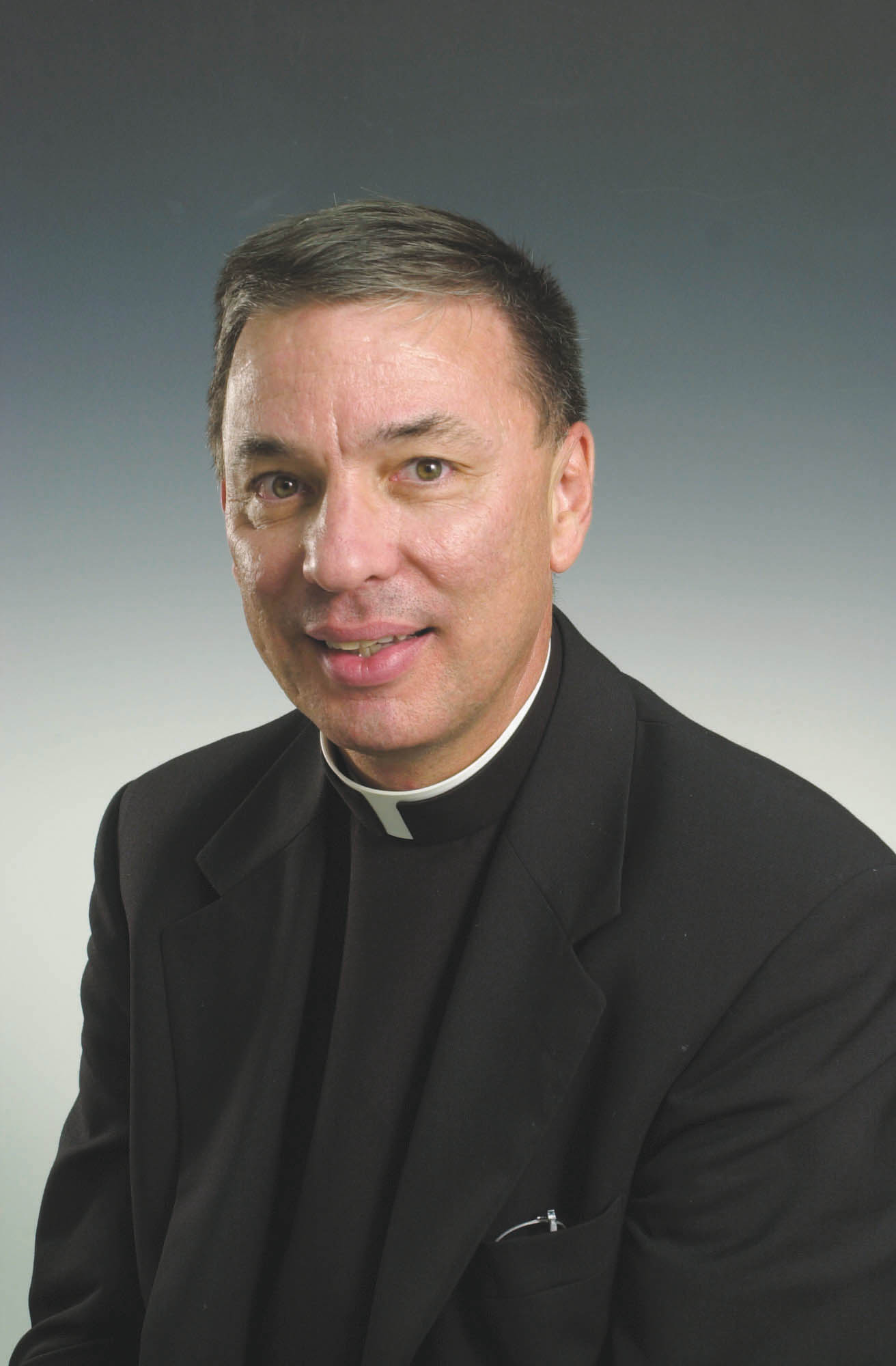 Rev. Peter M. J. Stravinskas, Ph.D., S.T.D., is the Director of Education programs and Dean of the Faculty of Education. Father Stravinskas holds doctorates in school administration and theology, and has taught in and administered Catholic educational institutions at every level. He is the president of the Catholic Education Foundation, editor of The Catholic Response and The Catholic Educator, as well as the publisher of Newman House Press.
---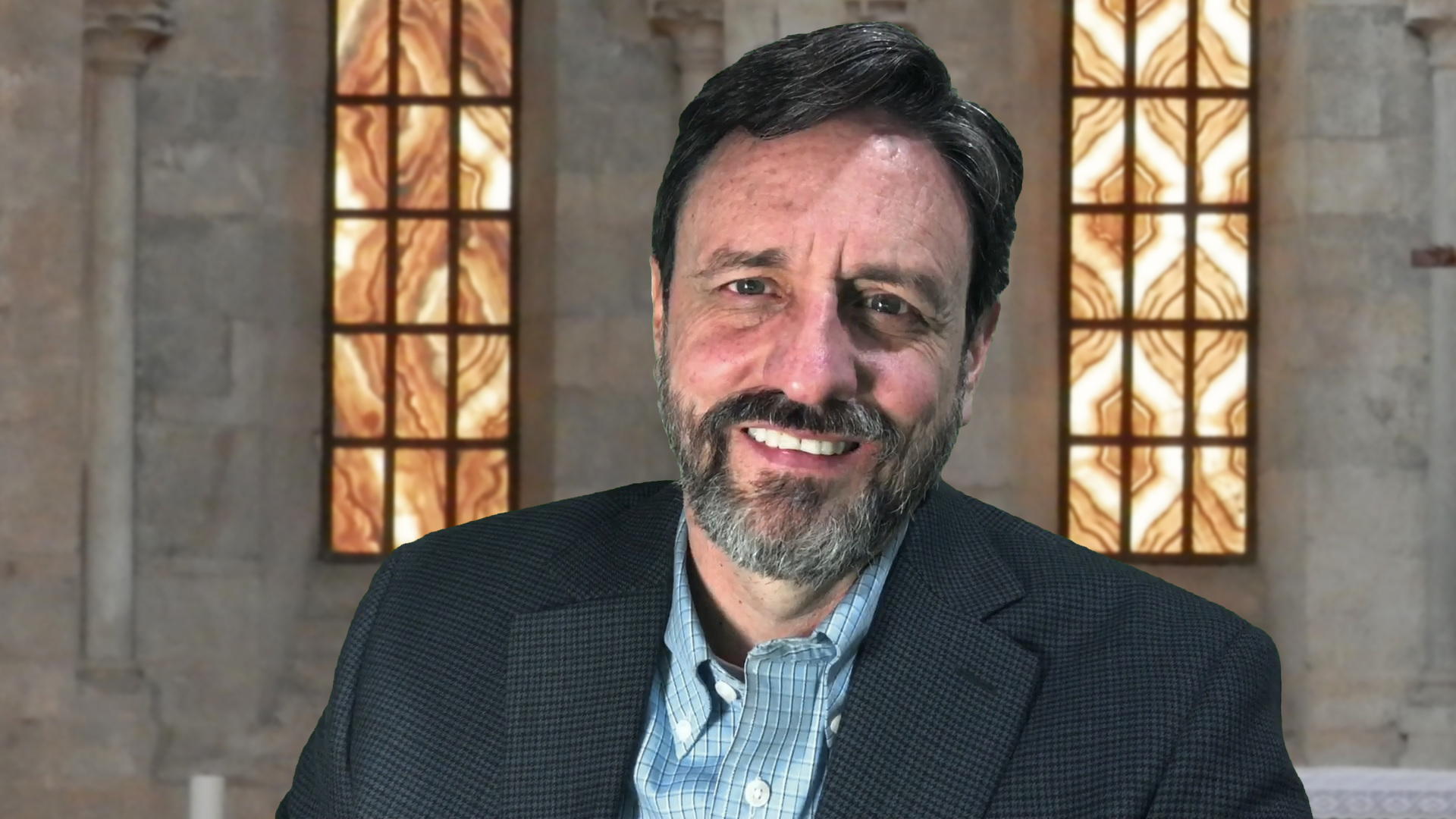 Dr. Eduardo Bernot received his doctoral degree with highest honors from Abat Oliba CEU University (Barcelona, Spain). He has taught at the undergraduate level at the Interdisciplinary Center for Research in the Humanities (Autonomous University of the State of Morelos, Mexico), and presently teaches courses in the Thomistic Studies Online Graduate Concentration in Christian Wisdom at Holy Apostles College and Seminary. He is a member of the Aquinas School of Leadership and of the International Association for Ontology and its Applications.
---
---
Dr. Sebastian Mahfood serves as Vice-President of External Affairs at Holy Apostles College & Seminary in Cromwell, CT, publisher at En Route Books & Media, and producer at WCAT Radio. He is a Lay Dominican of the Queen of the Holy Rosary Chapter in the Province of St. Albert the Great. He holds a doctorate in post-colonial literature and theory from Saint Louis University, along with several master's degrees in the fields of comparative literature, philosophy, theology, and educational technology. His publications include his book on African narrative socialism entitled, Radical Eschatologies: Embracing the Eschaton in the Works of Ngugi wa Thiong'o, Nuruddin Farah, and Ayi Kwei Armah; his book on 14th-century Italian literature, The Narrative Spirituality of Dante's Divine Comedy; and his book on 21st-century social media, Among the Marvelous Things: The Media of Social Communications and the Next Generation of Pastoral Ministers.
---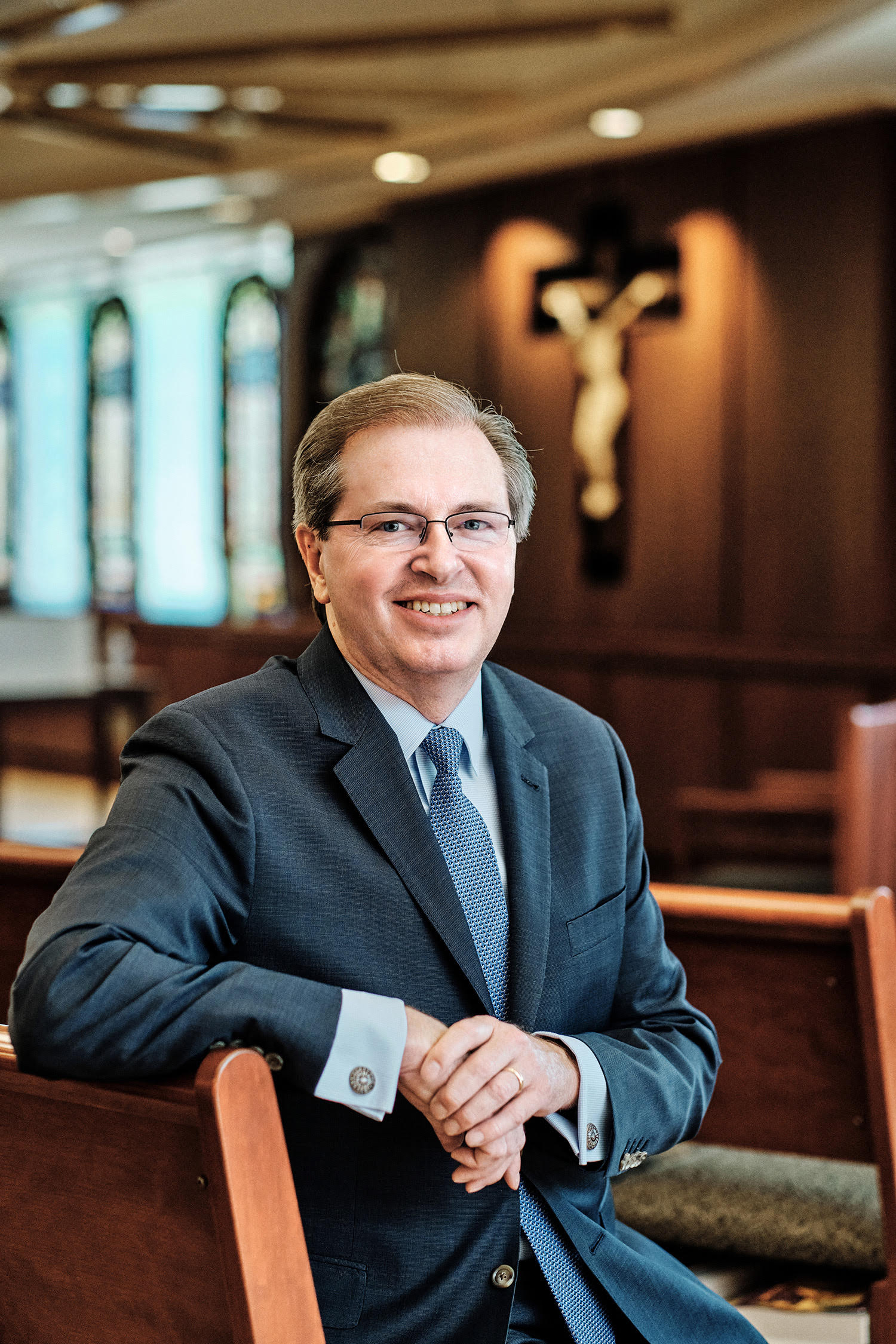 Thomas Carroll is Superintendent of Schools for the Archdiocese of Boston, overseeing 100 schools with faculty and staff of 4,000 serving 30,000 students. Mr. Carroll is a national leader on school-choice advocacy, ran a highly successful network of urban charter schools, led two Catholic scholarship funds, and has more than 30 years of nonprofit leadership experience.
---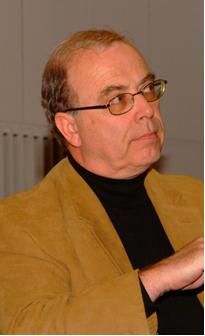 Dr. Peter A. Redpath is a retired Full Professor of Philosophy at St. John's University, New York City. An author/editor of 15 books and dozens of articles and book reviews, he has lectured widely both nationally and internationally. Presently, he Is Chairman of the Thomistic Studies Online Graduate Concentration in Christian Wisdom at Holy Apostles College and Seminary, Senior Fellow at the Center for the Study of The Great Ideas, and CEO of the Aquinas School of Leadership, LLC.
---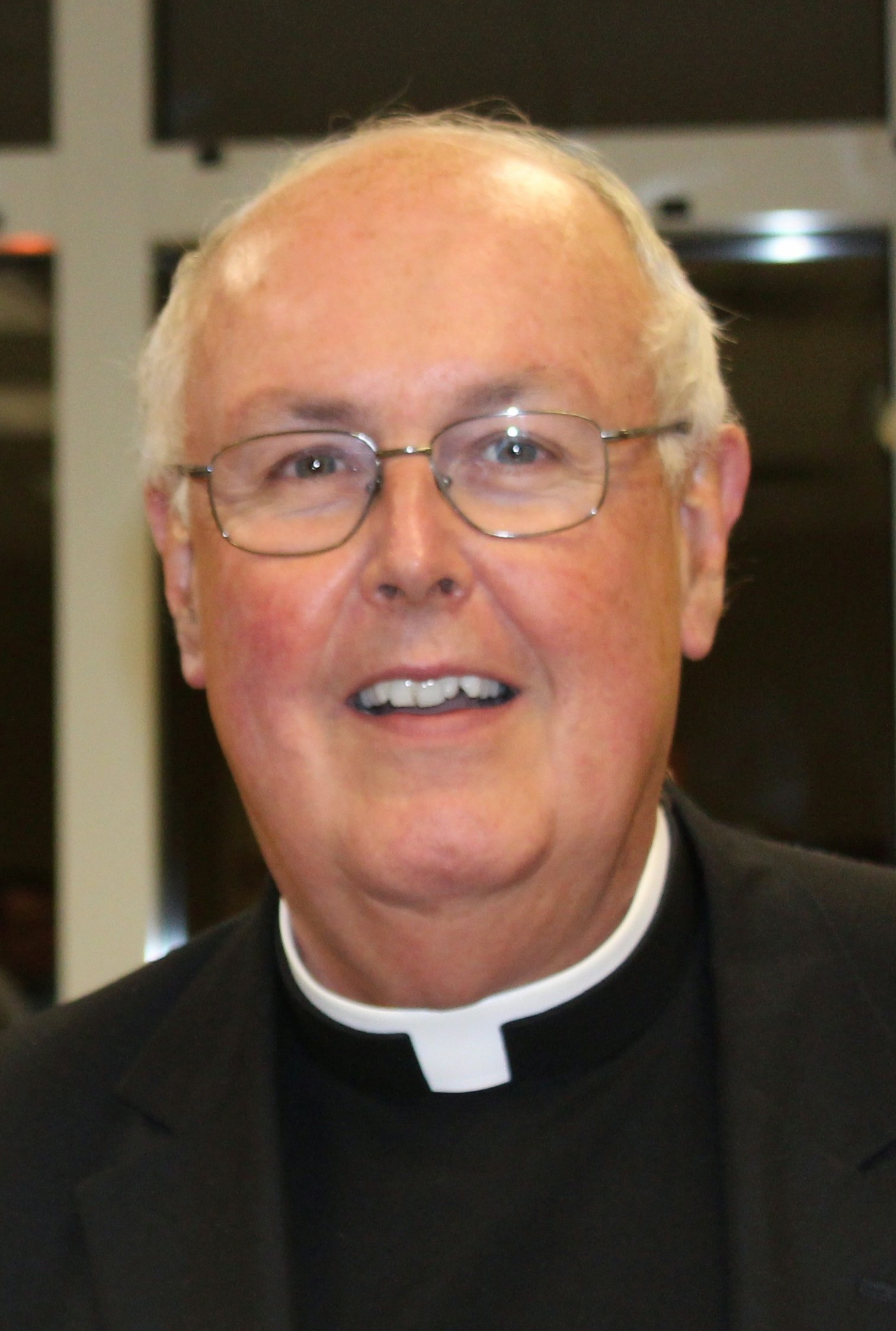 Rev. Monsignor Joseph F. Schaedel was ordained a priest of the Archdiocese of Indianapolis in 1982 and was named a Prelate of Honor in 1997. Prior to his ordination, he became the first lay principal of a Catholic elementary school in the Archdiocese in 1972. In the educational apostolate, he has served as an elementary teacher, principal, high school instructor, vice-principal, and high school president. He was Vicar General and Moderator of the Curia for the Archdiocese of Indianapolis from 1994-2011. He currently serves as the pastor of Saint Luke Parish on the North side of Indianapolis, which has a large and vibrant school. He holds advanced degrees in education, educational administration, and divinity. Monsignor Schaedel also serves on various leadership boards, including the Board of Trustees at Marian University, Providence Cristo Rey High School, Lumen Christi Catholic School, and the Central Indiana Regional Board of Franciscan Alliance Health.
---
---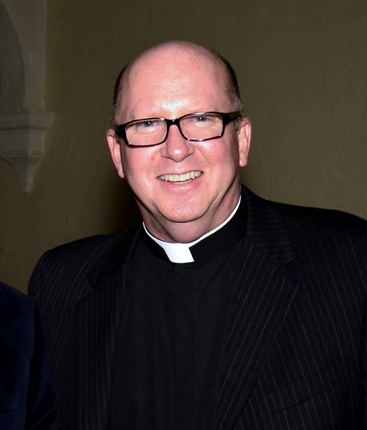 Originally from Southwestern Ohio, Rev. Michael Davis is a product of Catholic education, ordained to the priesthood in 1990 for service in the Archdiocese of Miami, Florida, and is a graduate of the Catholic School Leadership program at Boston College. With more than 18 years of full-time experience in the Catholic education apostolate, he has served in varying capacities on the faculty and staff of four archdiocesan Catholic high schools, including a six-year term as President and Supervising Principal of Miami's Archbishop Coleman Carroll High School, where he was charged with the tasks of "faith and finances," i.e., the spiritual advancement and the fiscal administration of the institution. In 2006, his high school was acknowledged by the Acton Institute as being among the "Top 20 Catholic High Schools" in America for its clear Catholic identity. After being assigned to parochial ministry, he has served as Pastor of three parishes with parochial schools, in which he has been a catalyst for healthy fiscal management, organizational efficiency, community building, and faith enrichment, which he says "can all be done at the same time…..and must be!"
---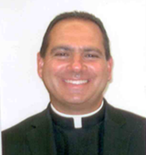 Reverend Nicholas L. Gregoris holds a bachelor's degree in classical languages from Seton Hall University, a bachelor's in sacred theology from the Gregorian University in Rome, as well as a licentiate and doctorate in sacred theology from the Marianum, also in Rome. He has taught in Catholic schools at every level – elementary, secondary, college and seminary.
Father Gregoris has translated several works for the United States Catholic Conference, the Holy See and Newman House Press. He is the author of "The Daughter of Eve Unfallen": Mary in the Theology and Spirituality of John Henry Newman." He has contributed to various other books and is the author of numerous articles in the Catholic press. He currently serves as the managing editor of The Catholic Response.
---
After an initial parochial assignment following priestly ordination in the Archdiocese of Los Angeles, Reverend Monsignor Sabato Pilato spent the next twenty-one years in Catholic high school administration. He served for twelve years as principal of Junipero Serra High School in Gardena. During his transformative tenure as principal, the enrollment climbed from 384 to 602; two teachers became priests and four students entered seminaries. The strong Catholic identity that he developed at Serra, along with substantial enrollment growth and healthy finances, led Cardinal Roger Mahony to ask Monsignor Pilato to become superintendent of high schools for the Archdiocese in 2008. Archbishop Gomez asked him to serve a second term, which ended June 2017. He now serves as pastor of a parish with a school.
---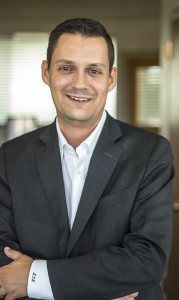 Kevin D. Kijewski, J.D., is the Superintendent of Schools for the Archdiocese of Detroit. As an experienced educational leader, Kijewski strives to provide high-quality educational opportunities and experiences for nearly 27,000 students in 86 schools that lead to high levels of academic achievement. Prior to Detroit, Kijewski served as Superintendent of Schools in the Archdiocese of Denver and as Associate Superintendent for Secondary Schools in the Archdiocese of Philadelphia.
Among his degrees, Mr. Kijewski holds a Master of Education from the University of Notre Dame and a Doctor of Law from Michigan State University. He is currently enrolled in the Doctor of Education program at the University of Pennsylvania, where his doctoral studies are focused on educational and organizational leadership.
---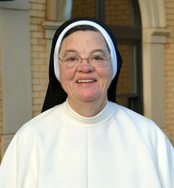 Sister Elizabeth Anne Allen, O.P. is the Director of the Center for Catholic Education at Aquinas College in Nashville, Tennessee. She also serves on the faculty of the School of Education.
A member of the Dominican Sister of St. Cecilia Congregation in Nashville, Sister Elizabeth Anne holds a Doctor of Education degree in Education and Policy Studies from the University of Memphis with a concentration in educational leadership. With both teaching and administrative experience on elementary, secondary and collegiate levels, she has a Master of Arts and a Bachelor of Science degree in history from Middle Tennessee State University, a Master of Arts in Religious Studies from the Pontifical University of Saint Thomas Aquinas, and a Master of Education degree in Administration from the University of Southern Mississippi. She is the co-editor, with Sister Matthew Marie Cummings, O.P., of Behold the Heritage: Foundations of Education in the Dominican Tradition and lectures in the United States and Canada on a variety of educational topics, including the dignity of teaching and the nature and mission of Catholic schools.
---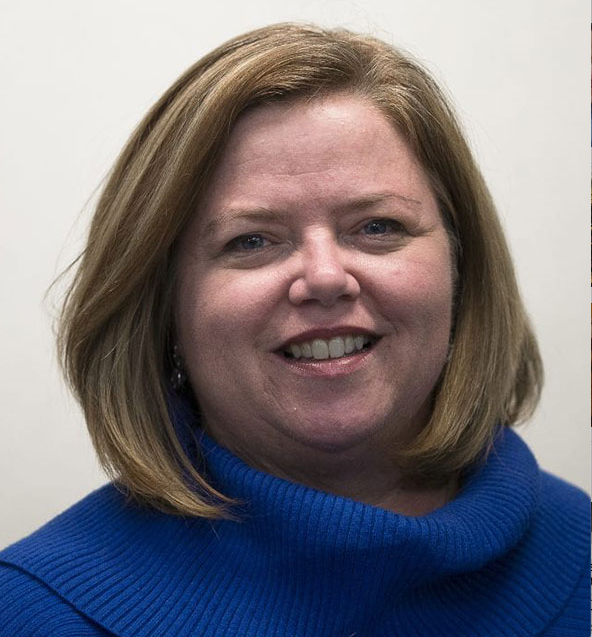 Mary Pat Donoghue has served the mission of Catholic education for nearly thirty years, as teacher, administrator, and consultant. In 2010, she spearheaded an effort to convert St. Jerome School in Hyattsville, MD, from a failing school to a now-thriving institution by implementing a curriculum based on the Catholic liberal tradition, which has since been adopted by several Catholic schools across the country. Following her tenure at St. Jerome, Mary Pat served as the Director of School Services at the Institute for Catholic Liberal Education in Ventura, CA. Currently, Mary Pat currently serves as the Executive Director of the Secretariat of Catholic Education at the United States Conference of Catholic Bishops.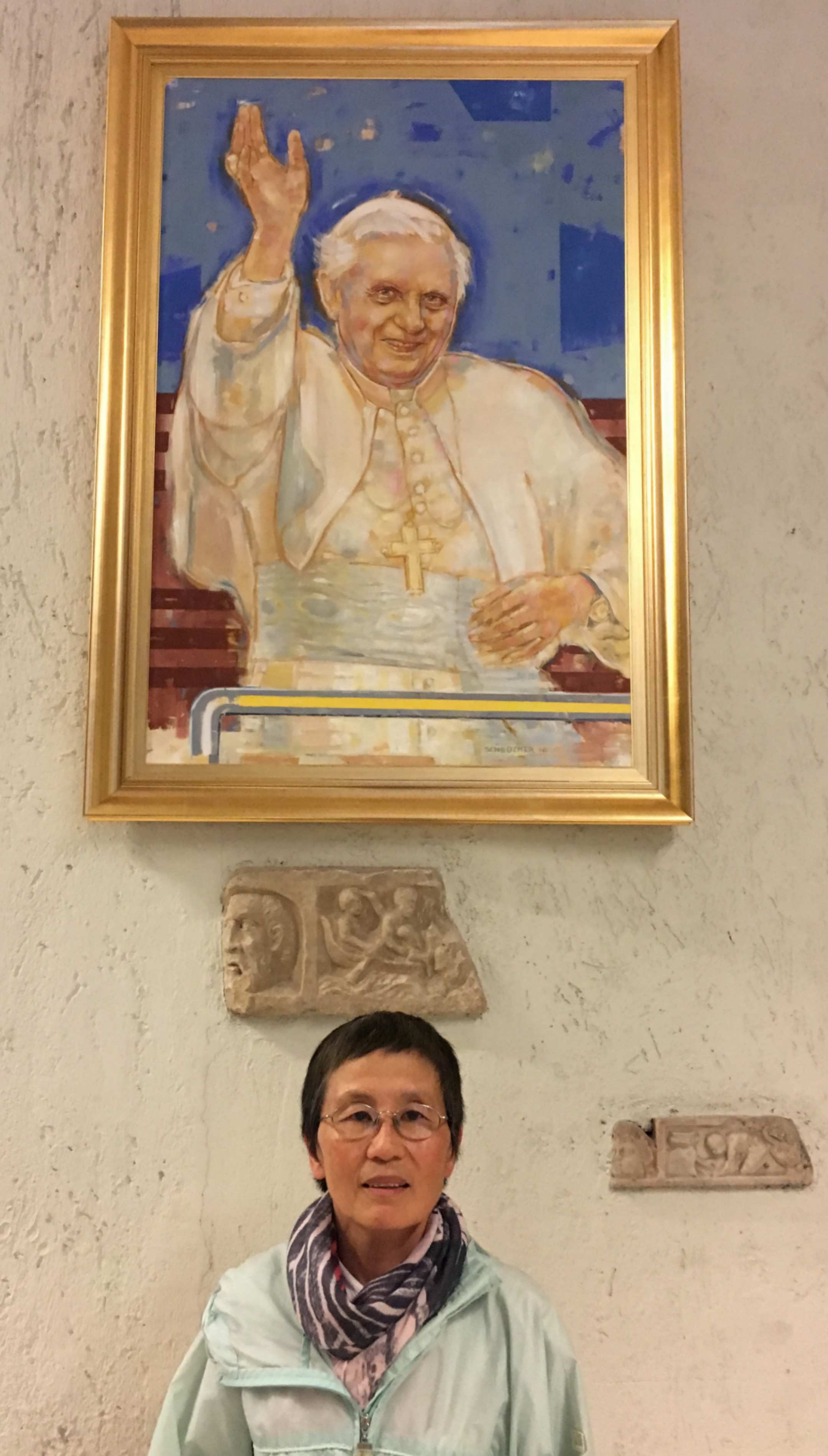 Doyen Nguyen, OP, M.D, S.T.D., who was an academic hematopathologist, is currently a Catholic moral theologian and bioethicist. A graduate of Temple University Medical School (Philadelphia, USA) and a scholar of the Leopold Schepp Foundation, she is a lay Dominican who, in addition to having worked (and taught medical residents/fellows) at various university medical centers on both sides of the Atlantic Ocean, was also a professor of theology at the Pontifical University of St. Thomas Aquinas (Angelicum) in Rome (Italy) where she obtained her doctorate in moral theology, with a special focus on end-of-life ethics. She has authored books and articles both in medicine and in moral theology/bioethics. Among her recent publications is the 600-page monograph The New Definitions of Death for Organ Donation: A Multidisciplinary Analysis from the Perspective of Christian Ethics (Peter Lang, April 2018. ISBN 978-3-0343-3277-4). Her latest academic article on the topic of brain death is "Does the Uniform Determination of Death Act Need to Be Revised?" (The Linacre Quarterly, 87(3):317-333, 2020)