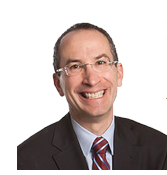 Professor Michel Accad
Pontifex University 
Dr. Michel Accad practices cardiology and internal medicine in San Francisco. He has a special interest in the connection between the Faith and Aristotelian-Thomistic natural philosophy on the one hand, and modern science, medicine, and economics on the other. He publishes regularly in peer-reviewed journals of medicine, ethics, and philosophy e.g. The Thomist. 
For more information about Dr. Michel Accad please visit here.
The following course is taught by Professor Accad
The Philosophy of Nature
The creative artist reflects his understanding of nature when he portrays it in his art. Therefore, a right philosophy of nature is essential to his portrayal of Creation. This course, which assumes little prior knowledge of philosophy, shows how the use of reason can identify natural principles of the cosmos. Such a philosophy of nature, developed by Aristotle and clarified by St. Thomas, deepens our appreciation of the world around us and of the findings of modern science. Through this new framework of understanding, a bridge between art and science is created. The video below is taken from his introduction to the course. For more information about the course please visit here.