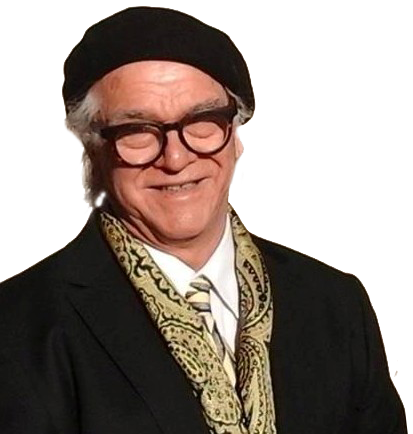 Anthony Visco 
Pontifex University
Anthony Visco is the founder and director of The Atelier for the Sacred Arts and graduated form the University of the Arts where ehe received the Fulbright-Hayes Grant to travel and study in Florence, Italy. In 1975, he was awarded the Elizabeth T. Greensheilds Grant for figurative sculpture and has earned the Arthur Ross Award twice for sculpture within an architectural setting such as his triptych reliefs at the Catherine Pew Memorial Chapel at Bryn Mawr Presbyterian and The Stations of the Cross at St. Joseph Church in Philadelphia. He has taught at The Pennsylvania Academy of the Fine Arts as well as New York Academy of Art and currently teaches artistic anatomy, signs, an symbols of Catholic art, relief composition and drawing at the Sacred Art School Firenze. 
For more information about Anthony Visco and his work please visit his website here.
Under Pontifex University Articulation Agreements, Mr. Visco offers the following courses through his Atelier for the Sacred Arts
Open Atelier
The studio course is designed to best prepare the artist for larger and more involved work say providing a strong foundation in the perceptual and technical skills needed. Starting with cast drawing, classes will progress each session with a hierarchy of forms and light situations to increase the visual vocabulary of the artist. With discussions and demonstrations, participants will be able to compile a portfolio and reference drawings and paintings for their future courses. To learn more please visit here. 
Chiaroscuro: Cast and Nature Drawing
This course is designed to assist the artist in finding greater syntheses between the perceptual, conceptual and technical skills of chiaroscuro drawing with particular attention to light and shade sources ranging from natural, incandescent or radial to para-natural light and how these different types of reveal form differently. Based on the schools of light and shade found in Western art students will learn and work from models that express the inherent qualities from illumination to tenebrism. To learn more please visit here.
Life Drawing and Painting
Working from the life model, this course will focus on the methods of life drawing to life paining including full figure, the figure in perspective, and portraiture. Starting with drawing and going to a primal and onto to a prismatic palette, students will to utilize the information gained from their monochromatic studies to enhance their full color painting.