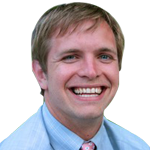 Caleb Brown
Pontifex University
Caleb Brown is a graduate of the Dominican School of Philosophy and Theology (Graduate Theological Union at Berkeley, CA) with a Masters Degree in Theology and a Masters Degree in Philosophy. Professor Brown is a Master Teacher for Act One's Screenwriting Program which prepares Christians for careers in mainstream entertainment for over fifteen years. His career started in 2009 when he was invited to offer a class called, 'How to Watch a Movie!' which prepared the staff and interns and Lin Studio's Warner Bros. office. In addition to his experience as a Master Teacher, Brown's original television pilot, House of Romanov is currently under consideration by NBC. 
The following course is taught by Professor Brown 
Christian Humanism in Contemporary Cinema 
In this course, the student will learn to look at the craft of the filmmaker and see how he uses methods of filming, editing, music, even the color combinations on the set to reinforce the moods and themes of the narrative of film. These are powerful, but subtle effects that Christian filmmakers would be aware of if they wish to create films that reflect a Christian worldview (especially if not overtly Christian in theme) that will connect with a mass audience. Through theological texts and close readings of six films, students will depend their understanding of the theological virtues -- faith, hope, and charity, two films per virtue, and how a film, might subtly communicate these through a mass culture. Below is the welcome video from the course, for more information please visit here.