Introduction to Sacred Music
Class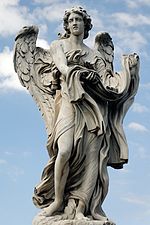 Matthew Williams
Instructor Information 
Matthew Williams
mwilliams@gregorythegreatacademy.org
Course Description 
Students will learn the types and place of sacred music in the Church, as well as a general overview of the history sacred music, reading Gregorian Chant. Classroom instruction will also incorporate music of the Divine Office and other ceremonies of the Roman Rite. 
Promoting the use of music in the work of evangelization is an essential element to the program, and so the philosophy of church music and its influence on our culture is discussed through the study of both the theological and moral importance of good musical forms based on writings of popes, church fathers, theologians and philosophers. 
Course Work
The Introduction to Sacred Music Course consists of 15 online lessons (listed below) which include approximately one hour each of in-class and subsequent outside work. Assignments include reading, quizzes, online lectures, instructional videos demonstrating the skill of Gregorian Chant, recording yourself and uploading files to the Pontifex website, and other tasks given by the instructor. 
Grading 
Grading is based on the scoring of four equal parts, described below: 
1/4 - In Class Quiz Scores
1/4 - Discussion Forum Participating 
1/4 - Recording and Skill Demonstration 
1/4 - Final Exam 
Class Schedule 
What is Sacred Music

The Types of Sacred Music 

The Place of Sacred Music Part 1: The Mass Ordinary 

The Place of Sacred Music Part 2: The Mass Proper 

The Place of Sacred Music Part 3: The Divine Office 

Repertoire and Memorization Lesson: Three Gregorian Chants Everyone Should Know 

Introduction to Gregorian Chant and its Development 

Polyphony - Its Origin and Great Composers 

Psalmody 

Protestant Influences on Catholic Music 

The Organ 

Reading Chant Lesson 1

Reading Chant Lesson 2

Reading Chant Lesson 3

Reading Chant Lesson 4
Here is the class outline:
The Place of Sacred Music Part 1 - Mass Ordinary
The Place of Sacred Music Part 2 - Mass Propers
The Place of Sacred Music Part 3 - Divine Office
Introduction to Chant - Its History and Development
The Organ and Other Instruments