The Heart of the Mass
Class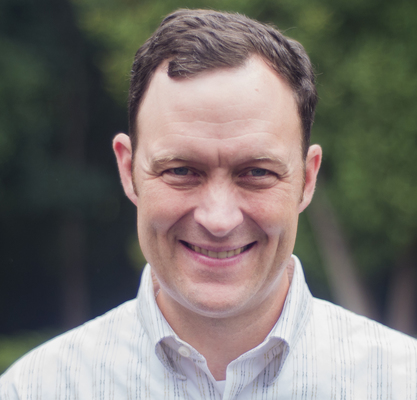 Christopher Carstens
Fundamentals of liturgical theology are explained, such as the work of the Trinity, Paschal Mystery, active participation by the Church and her members, sacraments, mystagogical catechesis. Ritual elements of the Mass, especially words, are then examined in light of these fundamentals.

If you are interested in auditing this course please email efroula@pontifex.university
Professor Christopher Carstens
The Heart of the Mass: A Sacramental and Linguistic Approach
Fundamentals of liturgical theology are explained, such as the work of the Trinity, Paschal Mystery, active participation by the Church and her members, sacraments, mystagogical catechesis. Ritual elements of the Mass, especially words, are then examined in light of these fundamentals.
Jesus Christ and his saving Paschal Mystery are the content of every liturgical celebration. These are made present through the medium of sacramental signs and symbols: "What was visible in our Savior," says St. Leo the Great, "has passed over into his sacraments." One of the liturgy's most privileged sacramental signs is language. The words of the praying Church are bearers of the "Word of the Father." To hear the Church pray the Gloria (for example) is to hear the Word. To see the priest at the chair is to see Christ, the Head of his Church. But to hear and see in this way require a "mystagogical" vision, where our natural senses are led to encounter the liturgical Christ in sacramental signs. Thus, a paradigm for a mystagogical catechesis will be developed and then applied to the Mass's most important signs, symbols, and words.
Lessons
Introduction—Getting to Work

Work of God

People of God

Participation

Sacrament

Symbols and Sacramentals

Mystagogy

A Logical Look at the Liturgy

Linguistic Mystagogy

Introductory Rites

Liturgy of the Word

Liturgy of the Eucharist

Communion and Concluding Rites

Course Conclusion
Required Resources:
Christopher Carstens and Douglas Martis. Mystical Body, Mystical Voice: Encountering Christ in the Words of the Mass. Chicago: Liturgy Training Publications, 2011.
Catechism of the Catholic Church.
Proprietary Interest Policy:
Faculty are permitted to refer to notable past work and achievements (including publications and educational activities not offered by Pontifex University, and even those offered for personal profit) in their published biography on the Pontifex website and course promotions. In the context of educational activities undertaken for Pontifex University, including videos, live or recorded, teachers, can recommend or bring to the attention such work for students (even if for personal profit, for example, books or podcasts) but only with approval by Pontifex University and when it is related to the teaching purpose of the class.  An instructor's related work will be noted in the syllabus as appropriate.  Instructors may use their own materials as required in their courses and learning events as long as the materials are appropriate for the particular learning event.
Failure to comply with this policy will result in a warning or administration modification of course materials. Violations of this policy should be reported to the Provost.
Here is the class outline:
1. Introduction to The Heart of the Mass
6. Symbols and Sacramentals
9. Logical Look at the Liturgy
13. Liturgy of the Eucharist
14. Communion and Concluding Rites